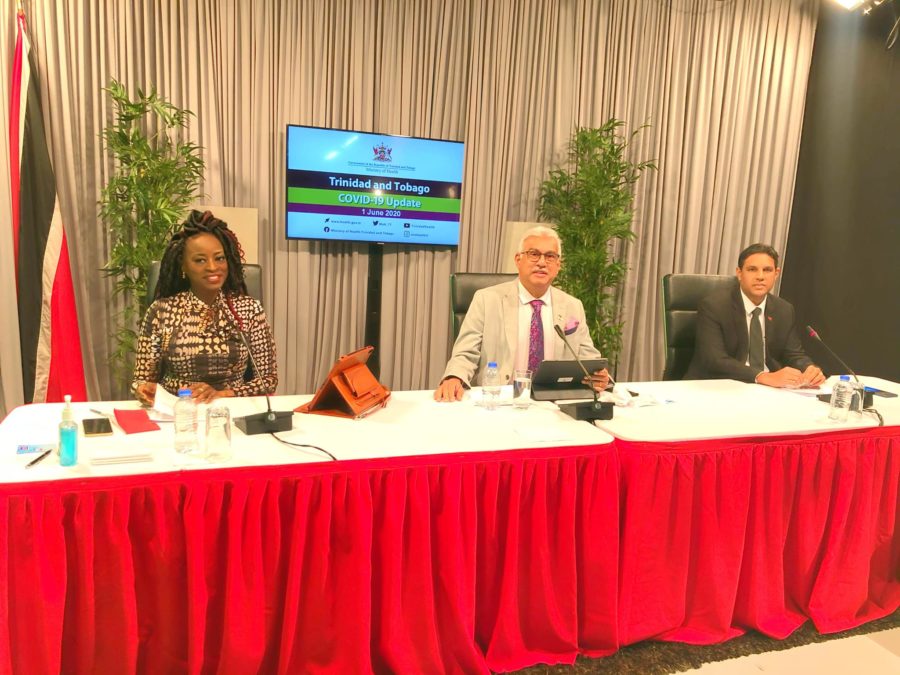 Virtual media conference of the Ministry of Health June 1, 2020
AZPNews Top 12 T&T Stories of 2020
December 31, 2020
42

22 minutes read
IT'S rarely an easy decision to rank the top news story in any given year.
But this year the decision was easy, and here AZPNews.com Editor-in-Chief Prior Beharry, a journalist with more than 24 years experience in the industry, ranks Covid-19 as hands-down the number one story of the year.
The year 2020 was a watershed one in which the world faced a pandemic and T&T being a part of the global village also felt its impact.
The Covid-19 virus put into our vocabulary and psyche phrases and words such as social distancing, physical distancing, the new normal, flattening the curve, sanitisation, virtual meetings, virtual media conferences, masks and vaccination. It also brought to the forefront hard-working public servants such as Chief Medical Officer Dr Roshan Parasram, Dr Maryam Abdool-Richards, Dr Avery Hinds, Dr Naresh Nandram, Dr Hazel Othello, Corporate Communications Manager in the Ministry of Health Candice Alcantara and the staff at the state-owned TTT in hosting the virtual pressers to inform the country on Covid-19.
Also in the limelight at these press conferences were Health Minister Terrence Deyalsingh and former communications and now Social Development Minister Donna Cox with cameos by other ministers.
By the end of the year Covid-19 was contracted by more than 81.4 million people and accounted for about 1.8 million deaths.
Locally, on the last day of 2020, the ministry of health reported 127 deaths due to Covid-19 with 7,150 positive cases.
It was by far and away the major story in the world at the end of the second decade of the 21st Century.

Here are our top 12 news stories in T&T for 2020:
No. 12
Firsts in Tobago
The Tobago House of Assembly (THA) got its youngest Chief Secretary in Ancil Dennis who was sworn-in in May after the position of Chief Secretary became vacant on April 30 following Kelvin Charles' resignation.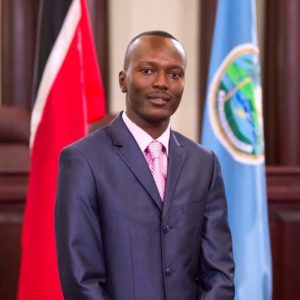 Charles lost the People's National Movement (PNM) Tobago Council leadership to Tracy Davidson-Celestine on January 26 and was asked by his new PNM leader to resign as Chief Secretary.
Davidson-Celestine was recently installed as the Secretary of Health, Wellness and Family Development and could not be elected as Chief Secretary since she is a Councillor and not an elected Assemblyman.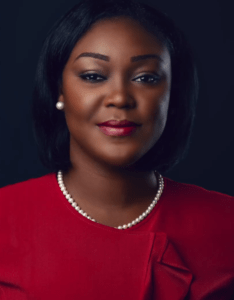 Davidson-Celestine is the first woman to lead the PNM in Tobago.

No.11
Red House Reopens
The historic Red House was renovated after nine years and at a cost of $441 million and the Parliament of Trinidad and Tobago returned to the heart of Port-of-Spain.
A gala ceremony on January 24 saw President Paula-Mae Weekes inspect the Guard of Honour on Abercromby Street and address a joint sitting of the Parliament.
And only four days later, heavy rains revealed a leaking roof.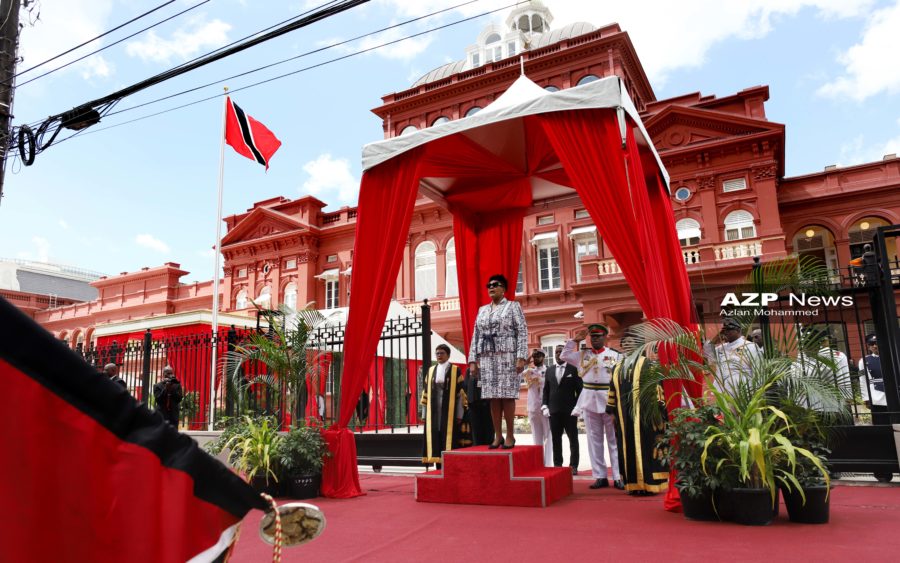 UDECOTT said it was fixed by the contractor, as it fell within the defects liability period of one year and was repaired at no additional cost to taxpayers.
According to a statement, UDECOTT stated that the roofing and associated carpentry works carried out by Construction Services and Supplies Limited was $20,114,497.39.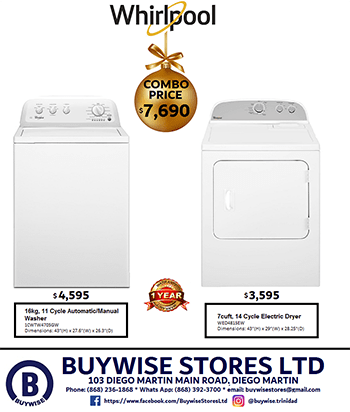 No. 10
Cecil "Burkie" Burke Dies
Cedric "Burkie" Burke a known community leader of Sea Lots died after contracting Covid-19 in September.
He suffered with pre-existing conditions including diabetes.
Burke was a friend of former Port-of-Spain MP Marlene Mc Donald who is before the courts on fraud charges. A stir was caused when he showed up at President's House for McDonald's swearing in.
He was immortalised in memes for the clothing he wore to the swearing-in ceremony for McDonald as public utilities minister.
Special Branch police raised concern about his presence and two days later, never having set foot in her new ministry, McDonald was removed by the prime minister for her association with Burke.
Burke was reportedly the father of 17 and in 2011 was charged for being a gang leader but was released after the Director of Public Prosecutions said police provided no evidence to support the charge. He was arrested on numerous occasions for questioning about murders and shootings.

No.9
FIFA Bans T&T Football
The world governing body of football FIFA on March 17 installed a normalisation committee headed by local businessman Robert Hadad to help T&T football.
FIFA stated, "The decision follows the recent FIFA/Concacaf fact-finding mission to T&T to assess, together with an independent auditor, the financial situation of TTFA. The mission found that extremely low overall financial management methods, combined with a massive debt, have resulted in the TTFA facing a very real risk of insolvency and illiquidity. Such a situation is putting at risk the organisation and development of football in the country and corrective measures need to be applied urgently."
Former TTFA president William Wallace had challenged the decision by FIFA in the local courts.
FIFA agreed to have the matter in the Court of Arbitration for Sport and not in T&T via the T&T legal system.
High Court Judge Carol Gobin had sided with Wallace but the Appeal Court reversed her decision.
FIFA welcomed the decision of the Appeal Court, which ruled that the former leadership of TTFA had acted unlawfully by appealing to a local court to contest the appointment of a normalisation committee for the TTFA.
Among other relevant legal considerations, the Court of Appeal stressed that in accordance with the TTFA statutes and the FIFA statutes, the Court of Arbitration for Sports is the proper forum to resolve such dispute, FIFA had stated in a release.
The ban was lifted on November 19, 2020.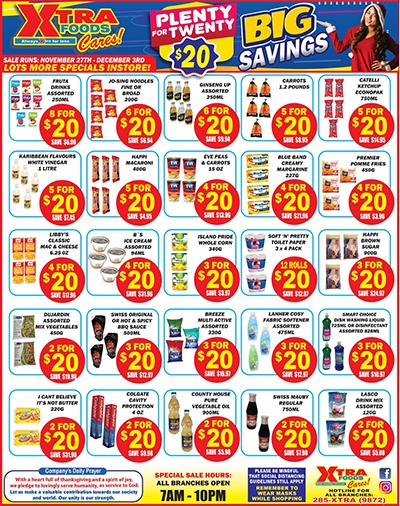 No.8
CPL Bubble
The 2020 edition of the Hero Caribbean Premier League was held in Trinidad in a Covid-19 bubble.
Players and team officials were kept alone at the Hilton Trinidad in Port-of-Spain.
They played games at the iconic Queen's Park Oval and at the Brian Lara Cricket Academy in Tarouba.
And this year the Hero CPL saw a 67% increase in Television, Streaming and Digital viewership, reaching 523.5million viewers.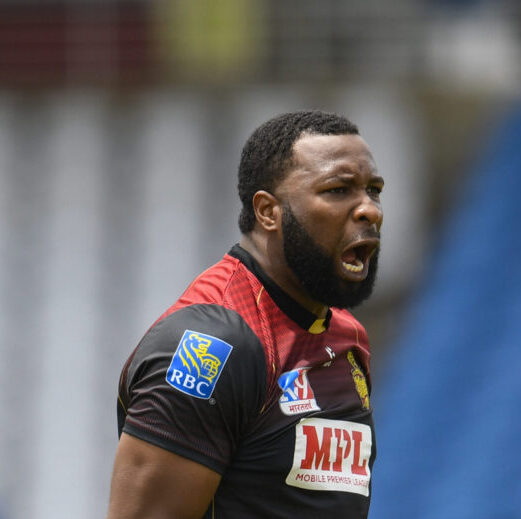 The research was independently compiled by YouGov Sport, a division of SMGInsight, one of the world's largest research firms.
The 2020 Hero CPL was the first franchise T20 tournament to take place since the lockdown and travel restrictions resulting from Covid-19, with all 33 matches played in a secure bubble.
Key drivers included a big linear viewership increase in India of 81% to over 74.9m, growth of 62% in the UK as well as significant increases across the Caribbean, South Africa and in other key markets in Asia.
The local franchise the Trinbago Knight Riders under the captaincy of Kieron Pollard ran unbeaten in the Tournament.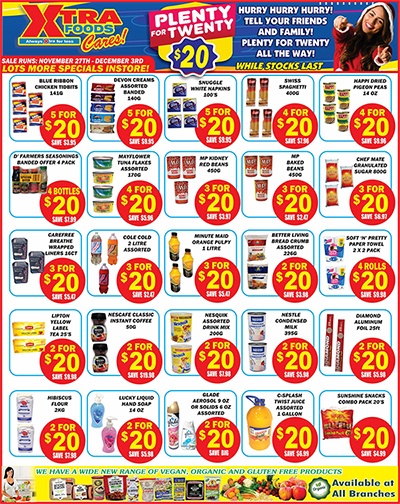 No.7
DSS
On September 21, the police raided the Drug Sou Sou  (DSS) at  the home of Lance Corporal Kerron Clarke at Kathleen Warner Drive, Phase One La Horquetta. He is the founder of DSS.
They seized $22 million in cash. Mere hours later, the money was returned by the police.
A video went viral with a law enforcement officer stuffing an envelope in his trousers during the raid. The officer later claimed that that was his personal property.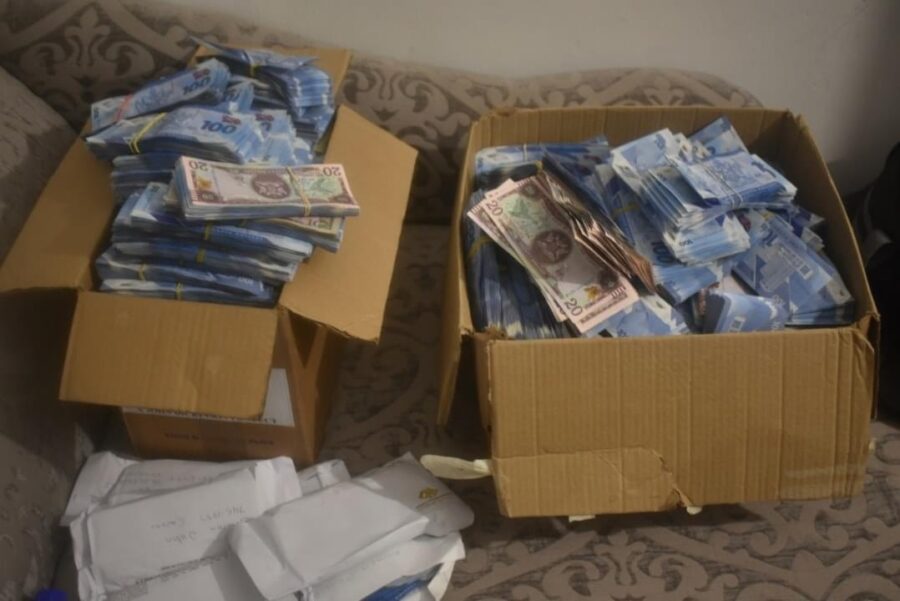 After the return of the money, four police officers were suspended and 11 others transferred from the Northern Division.
In October, police raided the home of Lance Corporal Clarke again and seized $6.4 million and documents. They later got a court order to detain the seized funds for three months.
Clarke is a member of the Defence Force and was sent on administrative leave in November.
Currently, an investigation into DSS' operations is ongoing with police officers from Barbados and the United Kingdom assisting in the probe.
The Government has stated that it wants to bring legislation to make pyramid schemes illegal with a punishment of a $10,000 fine and/or imprisonment for up to three years.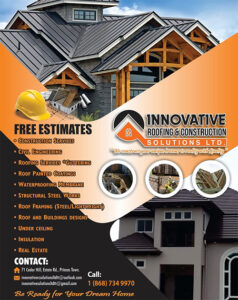 No.6
UNC internals
After her second consecutive general election lost, calls were made for the UNC leader Kamla Persad-Bissessar to step down and give the party a chance to rebuild.
Some in the party said she lost 11 elections in about eight years. These included by-elections and local ones.
Persad-Bissessar was adamant and refused to step down and the UNC had their internal elections on December 6.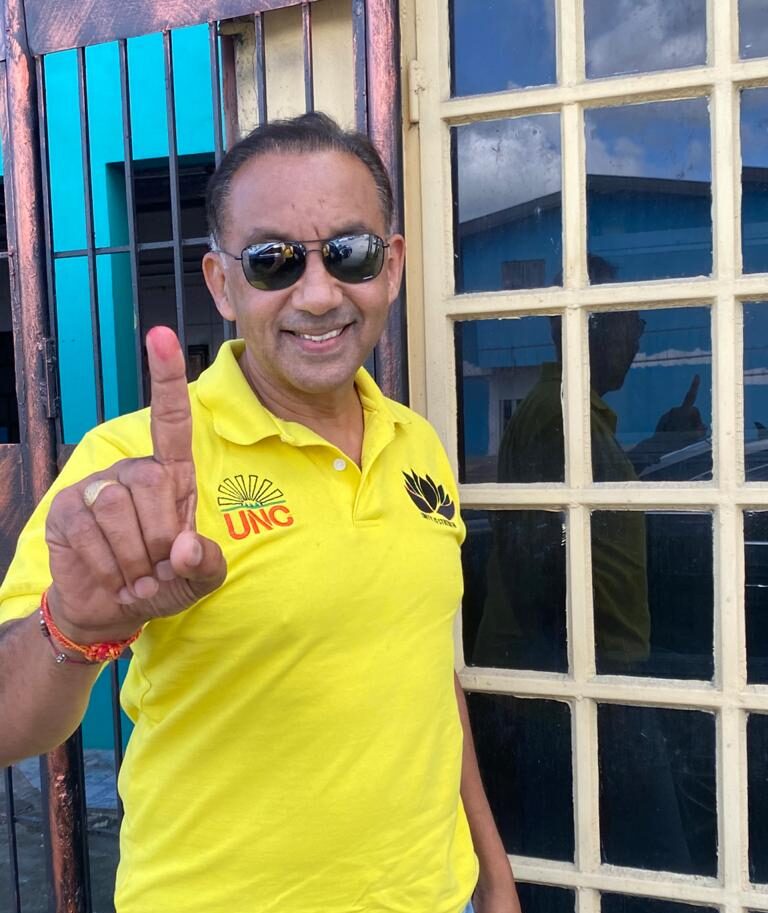 Her Star team swept the polls with the Lotus team led by former Agricultural Minister Vasant Bharath not getting any of the 41 position.
She beat Bharath by about 12,500 votes.
No.5
General Elections
The August 10 general elections saw the PNM winning a second five-year term in office under the leadership of Dr Keith Rowley.
The elections were contested by 18 political parties with 150 people filing nomination papers. Only the UNC and PNM won seats.
The PNM retained government but lost one seat from the 2015 elections. They now have 22 seats in the Parliament compared to 19 by the UNC which took back the Moruga/Tableland constituency.
No.4
June Protests in POS
Days after police killed three men in Malick, residents of Port-of-Spain and environs took to the streets, blocked roads and caused businesses to close its doors in the capital city on June 29.
More than 70 people were arrested and one woman was killed.
Police used tear gas to disperse a crowd that was heading to the Red House where the Senate was sitting on June 30 – the second day of protests.
National Security Minister Stuart Young said that criminals elements were behind the protest.
A bullet hole was also discovered on the third floor window of the Ministry of Legal Affairs on Richmond Street in Port-of-Spain.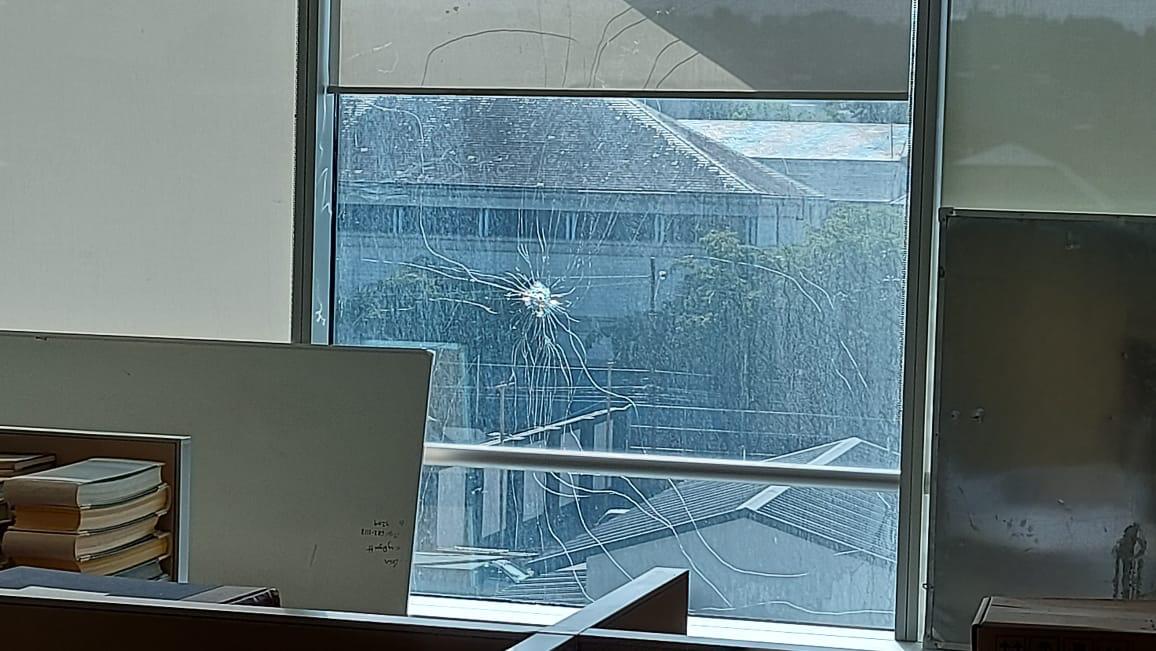 In November, the Police Complaints Authority sent its findings into the police killing of three men – Joel Jacob, Noel Diamond and Israel Moses Clinton – in Second Caledonia, Morvant on June 27, 2020 to the Director of Public Prosecutions (DPP).
No.3
Venezuelans migrants
The social and economic situation in Venezuela has caused many of its citizens to leave their homeland and seek better fortunes elsewhere.
In an exercise in 2019, 16,523 Venezuelans were registered to work and live in T&T, initially for a year but it was extended.
However, the registered Venezuelans will now be allowed to stay until the middle of 2021 as the government has said it will again extend their period in T&T.
After the registration period closed, many Venezuelans continued to illegally enter T&T via boat and had to be quarantined and then deported back to Venezuela during 2020.
Though the conditions to reach T&T are harsh many continued their attempts to do so, even ending in death.
This has led to human rights agencies calling on the T&T government to protect Venezuelan migrants.
A number of legal challenges has reached the courts seeking to have migrants and their children stay in T&T.
No. 2
Delcy Rodriquez visits T&T
Just five days after T&T borders were closed due to the Covid-19 pandemic, permission was granted by National Security Minister Stuart Young for the Vice President of Venezuela Delcy Rodriguez and a delegation to come to T&T to have a meeting with PM Rowley, Young, Energy Minister Franklin Khan and Foreign Affairs Minister Dennis Moses.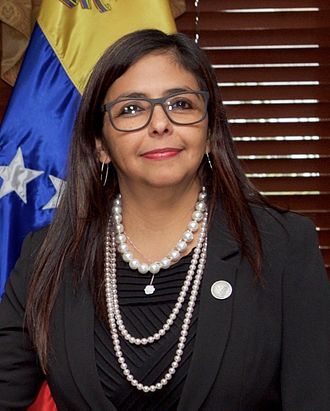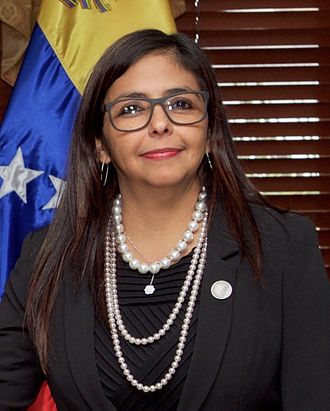 Also present were Asdurbal Jose Chavez Jiminez (who was named president of PDSVA weeks after the visit), Alejandra Carolina Bastidas Gonzalez, Kenny Antonio Diaz Rosario, Euclides Neptali Sanchez Romero and Juan Vicente Santana Maglicion vice president of gas at PDVSA. Government said the talks were Covid-19 related.
The United States Embassy in T&T has said that Government violated the 73-year-old Rio Treaty when Rodriguez landed in the country.
"Delcy Rodriguez is subject to travel sanctions that are binding on all Rio Treaty parties, and T&T is a party to the treaty," the Embassy said.
The Rio Treaty, otherwise known as the Inter-American Treaty of Reciprocal Assistance, is an agreement between countries in the Western Hemisphere as part of a mutual defence system.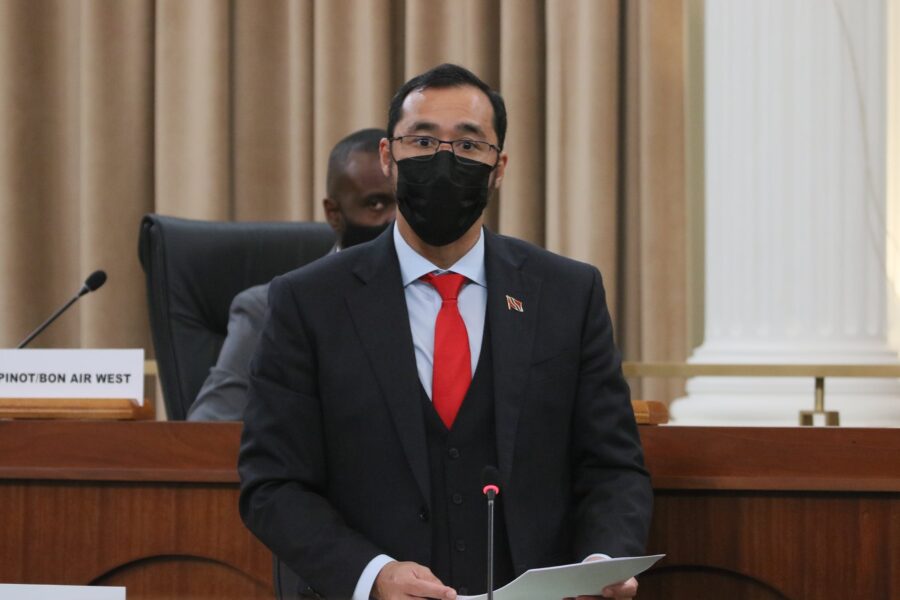 This led to numerous calls for Young to resign. The Trinidad Express even had a page-one editorial calling for his resignation.
He said he was not going to resign and did not.
No. 1
Covid-19
Ten days after T&T recorded its first Covid-19 case on March 12, the borders were closed.
Its first case was that of a 52-year-old worker of Proman who had returned from Switzerland.
He had self isolated at home on return and was treated at the Caura hospital after his positive test.
The first death due to Covid-19 in T&T was recorded on March 25 – a 70-year-old male with known pre-existing medical conditions.

There was a lull in cases but on July 21, the first case of community spread was reported in patient no. 139. This caused a stir in the capital of Port-of-Spain as it was learnt that the person had visited a popular store on Charlotte Street.
The country was kept updated by virtual media conference several times weekly.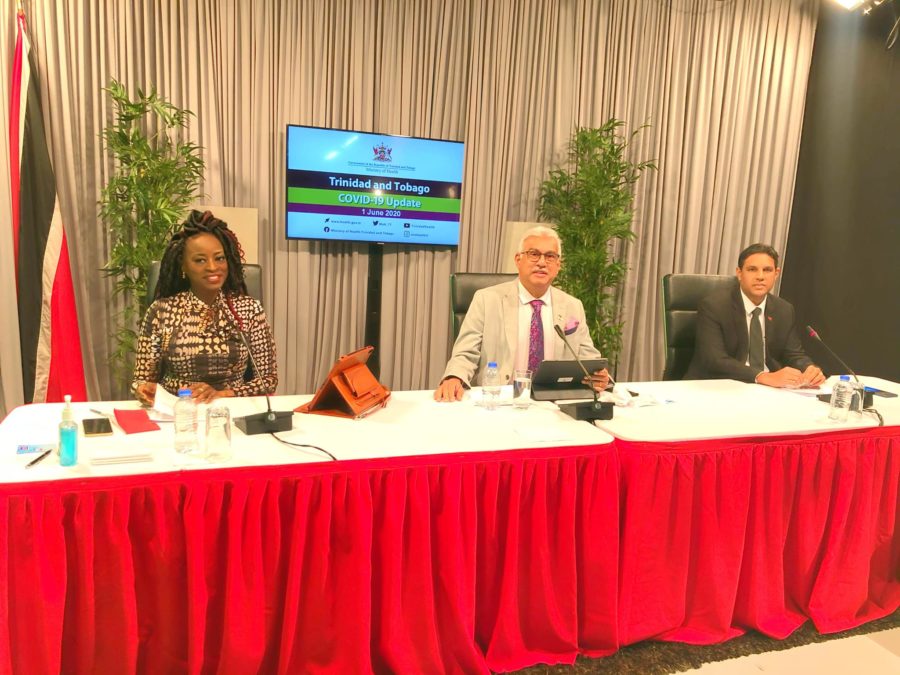 The Ministry of Health created a parallel health care system to deal with the pandemic. The Couva Hospital and Multi-Training Facility and the Caura hospital were the two main hospitals.
Then the Arima General Hospital and Augustus Long Hospital were added.
There were a number of stepdown facilities – where persons entering the country were kept along with recovering Covid-19 patients – such as the UWI Debe Campus and at sites in Balandra and Sangre Grande.
A number of private hotels such as Kapok and the Regent Star were added as stepdown facilities mainly for nationals who had to now get permission from the Minister of National Security to return home.
Initially all Covid-19 patients were kept at a state facility but eventually as the numbers increased people were allowed to self-isolate at home.
When the borders were closed on midnight on March 22, a number of nationals were left stranded.
There were groups in Barbados, Suriname and Margarita in Venezuela.
Sixty eight T&T nationals who were on a seven-day cruise on the Caribbean Sea were left aboard the Costa Favolosa off the coast of Guadeloupe.
They eventually returned on March 17 via a chartered flight from Guadeloupe and quarantined at a state facility in Balandra. More than 40 of them tested positive for Covid-19.
There were 33 nationals, who were on a vacation cruise in Dubai. They had made their way to England and then to Barbados on March 23 – a day after the T&T Government closed the borders.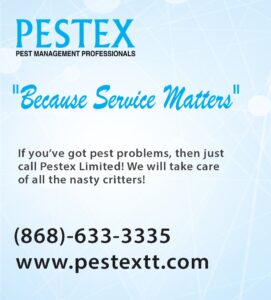 They were given permission by National Security Minister Stuart Young to return home on April 21.
This happened but not before the spokesman for the group Phillip Ramdial accused Young and Prime Minister Dr Keith Rowley of being racist since the majority of the people stranded in Barbados were of East Indian descent.
Ramdial subsequently apologised for his statement.
T&T residents abroad have to get permission from the national security minister to enter the country since the borders are closed. Thus far Young said that more than 9,500 nationals have been granted exemptions to return home while more than 17, 200 applications have been received by his ministry.
Nationals abroad and wanting to return have formed Facebook groups and done media interviews to highlight their plight.