Venezuelan migrants detained in Los Iros
Human Rights Agencies ask Rowley to Protect Returning Venezuelans Migrants
Ver la historia en Español abajo
November 26, 2020
0

4 minutes read
By Sue-Ann Wayow
IN an open letter to Prime Minister Dr Keith Rowley, the Caribbean Centre for Human, Amnesty International and other organisations are asking that Trinidad and Tobago provide protection for the deported Venezuelans  who returned to shore on Tuesday.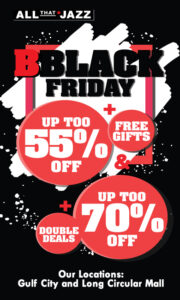 The letter was posted on Amnesty's International website and called for the care of the Venezuelans even in the middle of the Covid-19 pandemic, asking that either the Venezuelan registration process be opened or national law drafted to protect citizens from the Latin American country.
The organisations stated that the return of the Venezuelan group that also consisted of young children "gives the authorities of Trinidad and Tobago, a second chance to uphold their domestic and international obligations to provide protection for people seeking safety from danger."
Erika Guevara-Rosas, Americas director at Amnesty International said, "We are relieved that the 16 children  and estimated 12 adults are back in Trinidad. The authorities must now reunite the returned children with their families without delay, grant them access to apply for asylum, screen to determine if they have been trafficked, and provide them with medical attention."
Aviva Shwayder, communications officer at Refugees International said, "As Venezuela's humanitarian crisis continues to worsen, governments have an obligation to help those seeking protection abroad even amid a pandemic."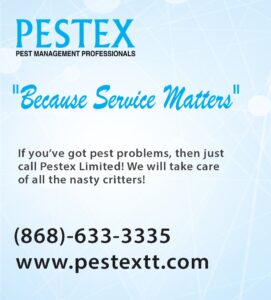 The letter stated, "They (Venezuelans) will continue to seek international protection/asylum outside their country, even in a pandemic. Trinidad and Tobago must find ways to grant legal residency for Venezuelans through re-opening the registration process, or passing national refugee legislation which would facilitate  its compliance with international law."
—
Ver la historia en Español abajo
Agencias De Derechos Humanos Piden a Rowley Que Proteja a Los Migrantes Venezolanos
Que Regresan En una carta abierta al Primer Ministro, el Dr. Keith Rowley, el Centro De Derechos Humanos Del Caribe, Amnistía Internacional y otras organizaciones piden que Trinidad y Tobago brinde protección a los venezolanos deportados que regresaron a la costa el martes.
La carta fue publicada en el sitio web de Amnistía Internacional y pedía el cuidado de los venezolanos incluso en medio de la pandemia Covid-19, pidiendo que se abriera el proceso de registro venezolano o se redactara una ley nacional para proteger a los ciudadanos del país latinoamericano.
Las organizaciones manifestaron que el regreso del grupo venezolano que también estaba integrado por niños pequeños "brinda a las autoridades de Trinidad y Tobago una segunda oportunidad para cumplir con sus obligaciones nacionales e internacionales de brindar protección a las personas que buscan seguridad del peligro."
Erika Guevara-Rosas, directora para las Américas de Amnistía Internacional, dijo: "Estamos aliviados de que los 16 niños y aproximadamente 12 adultos estén de regreso en Trinidad. Las autoridades ahora deben reunir a los niños devueltos con sus familias sin demora, otorgarles acceso para solicitar asilo, realizar un examen para determinar si han sido víctimas de trata y brindarles atención médica."
Aviva Shwayder, oficial de comunicaciones de Refugees International, dijo: "A medida que la crisis humanitaria de Venezuela continúa empeorando, los gobiernos tienen la obligación de ayudar a quienes buscan protección en el extranjero incluso en medio de una pandemia".
La carta decía: "Ellos (los venezolanos) continuarán buscando protección / asilo internacional fuera de su país, incluso en una pandemia. Trinidad y Tobago debe encontrar formas de otorgar la residencia legal a los venezolanos reabriendo el proceso de registro o aprobando una legislación nacional sobre refugiados que facilite su cumplimiento con el derecho internacional."
Translated by Yn Rampersad for AZPNews.com