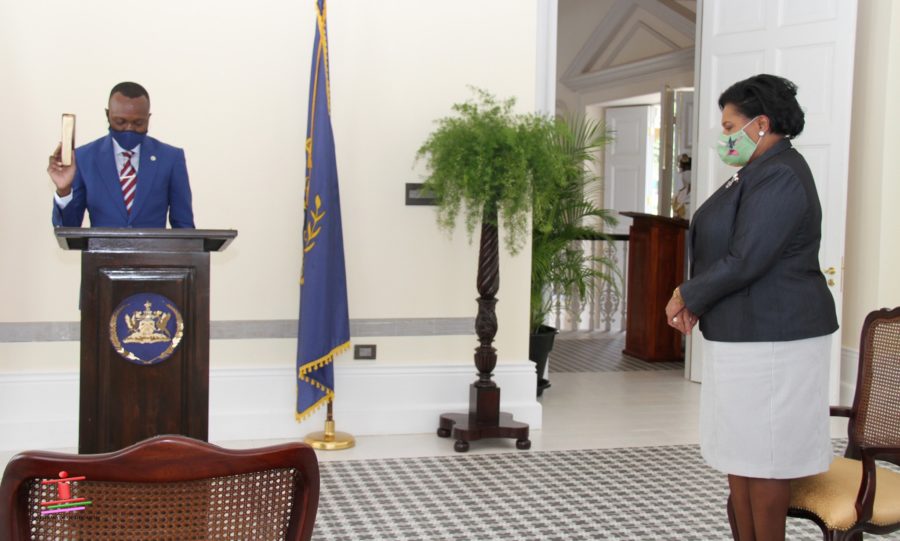 President Paula-Mae Weekes swears in THA Chief Secretary on Tuesday
THA Youngest Chief Secretary Sworn In
May 12, 2020
114

2 minutes read
THE Tobago House of Assembly (THA) has a new Chief Secretary.
He is Ancil Dennis who was sworn in on Tuesday by President of Trinidad and Tobago Paula-Mae Weekes.
He was elected last Wednesday after the position of Chief Secretary became vacant on April 30 following Kelvin Charles' resignation.
Charles lost the People's National Movement (PNM) Tobago Council leadership to Tracy Davidson-Celestine on January 26 and was asked by his new PNM leader to resign as Chief Secretary.
Davidson-Celestine was recently installed as the Secretary of Health, Wellness and Family Development and could not be elected as Chief Secretary since she is a Councillor and not an elected Assemblyman.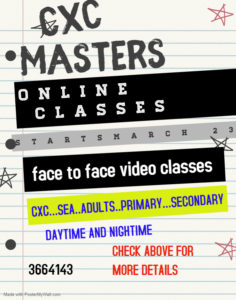 Dennis is the youngest Chief Secretary at the age of 26.
The People's National Movement National Youth League joins the national community in extending congratulations to Dennis on this accomplishment and call to leadership.
A release stated, "From first becoming the youngest Assemblyman at 26 years of age in 2013, to now at 33 years of age becoming the youngest Assemblyman to assume the Office of Chief Secretary in the Assembly's 40-year history is a clear indication of selfless service and love towards our fellowmen."
It stated, "Assemblyman Ancil K. Dennis' steadfast leadership as the current representative for the District of Buccoo/ Mt Pleasant, as well as many other positions he held within the THA, will undoubtedly set the foundation that will take him through as Chief Secretary."