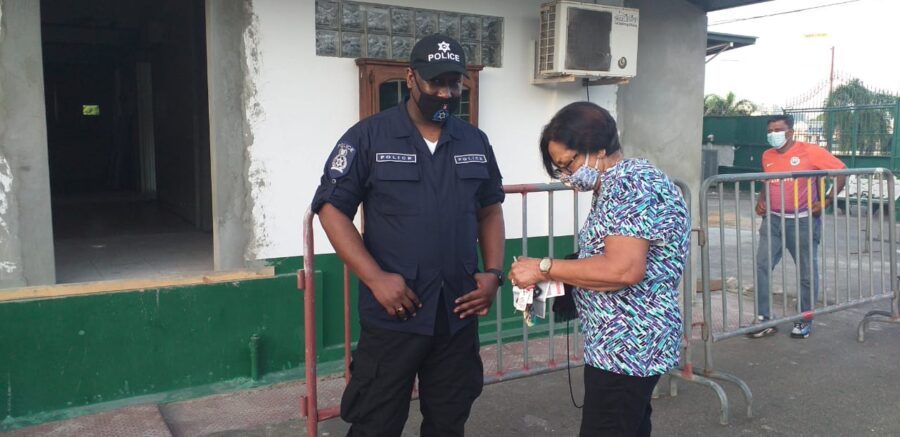 Making sure documents are in order
AZPNews.com Live Blog: Voting in TT
August 10, 2020
40

12 minutes read
AS voting gets going across Trinidad and Tobago, AZPNews.com has reporters and photographers across the country to keep viewers up to date with all that is happening with stories, photos and videos.
This live blog will be updated throughout the day.
Here are some photos of voters throughout the country and also some of the key figures in this year's general election.
10.35 pm
Political leader of the PNM Dr Keith Rowley declares for his party. He said they have won the election by 22 to 19 seats. They have lost one more seat than they had after the 2015 general elections.
9pm

UNC political leader Kamla Persad -Bissessar has declared Siparia a UNC seat.
After arriving at her constituency office in Penal , Persad-Bissessar said, "We declare the Siparia seat a UNC seat tonight."
Kamla Persad-Bissessar has declared the Siparia seat for the UNC
6 pm
Polls have closed
12.30 pm
UNC leader Kamla Persad-Bissessar and her husband Dr Gregory Bissessar voted at the Hermitage Presbyterian School in La Romaine. She said there were reports of long lines at some polling stations but asked people to be patient and vote.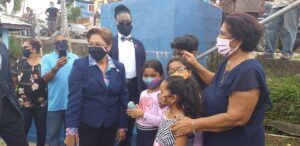 11.45 am
PNM candidate for San Fernando East and Attorney General Faris Al-Rawi votes with his mother. He said there will not no mass gathering at PNM's headquarters as is the norm on election night. He said due to the Covid-19 protocols, all PNM candidates and supporters would have activities under the public health regulations.
Video: Sue-Ann Wayow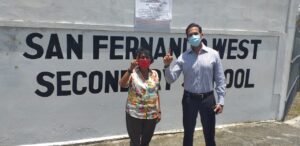 10 am
The UNC candidate for Barataria/San Juan Saddam Hosein, centre, votes at the Warrenville Presbyterian School
9.45 am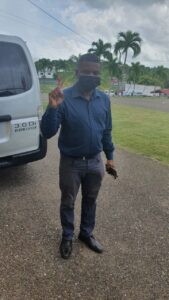 9.40 am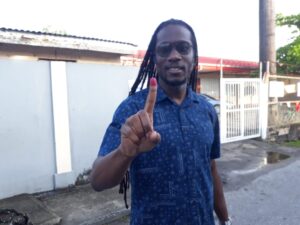 9.05am
PNM candidate for Diego Martin West and Prime Minister Dr Keith Rowley says people were coming out to vote. He made this comment to the media after voting at the International School in Westmoorings on Monday.
He said,  "There are no lines, meaning that people are able to express themselves. Also, people are observing the necessary social distancing, and being patient,"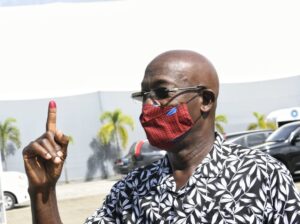 9 am
UNC candidate for Princes Town Barry Padarath votes Couva Anglican School and said he took about one hour to complete the process. He added that the Elections and Boundaries Commission could have done much more with respect to the elderly and the disabled.
Video: Azlan Mohammed
8.50am
PNM candidate for D'Abadie O'Mera Lias Morris-Julian voted this morning.
Video: Pamela Ramcharan
8.45 am
PNM candidate for San Fernando East Brian Manning accompanies his mother Hazel and brother as the voted at the San Fernando Methodist School. Brian is the son of former prime minister Patrick Manning who was also an MP for San Fernando East.
Video: Sue-Ann Wayow
8.15am
UNC Candidate for Arima Flora Singh tells AZPNews.com reporter Pamela Ramcharan that voting went smoothly for her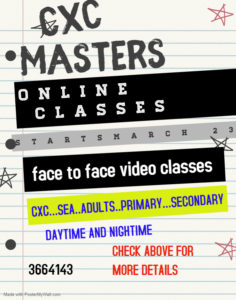 7.45 am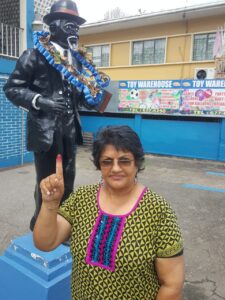 7 am
6.15 am