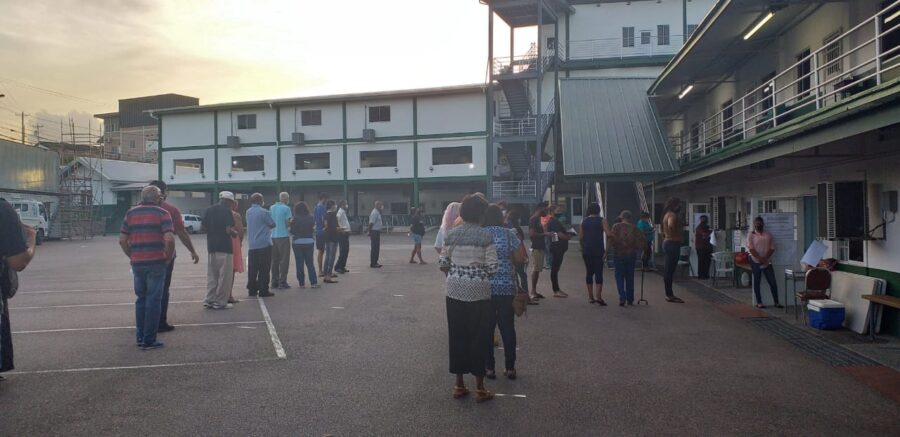 Voting at ASJA Girls's College in San Fernando. Photo: Sue-Ann Wayow
1.13 Million Eligible to Vote
August 10, 2020
48

3 minutes read
VOTING got going at 6 am on Monday in 41 constituencies across Trinidad and Tobago.
The Elections and Boundaries Commission (EBC) said there were 1,134,136 electors in 2,210 polling stations.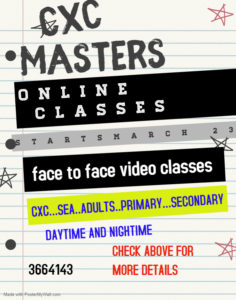 Voters are encouraged to wear face masks, observe social distancing protocols and sanitise before and after visiting the polling booth.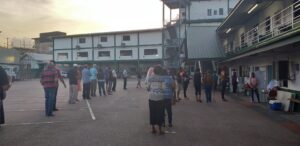 There are 19 political parties and 150 candidates in the elections.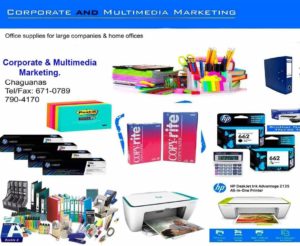 The People's National Movement (PNM) is the only party fielding candidates in all 41 constituencies with the United National Congress (UNC) contesting all 39 seats in Trinidad.
Other parties include:
The People's Empowerment Party (PEP) – 28
The Humanity Party – Seven
New National Vision – Six
Movement for Social Justice – Five
Congress of the People – Four
Movement for National Development – Three
Progressive Democratic Patriots – Two
National Coalition for Transformation – Two
Democratic Party of Trinidad and Tobago – One
Progressive Party  – One
Independent Liberal Party  – One
Nationwide Organisation of We the People – One
Unrepresented People Party – One
Trinidad and Tobago Democratic Front – One
The National Party – One
One Tobago Voice – One
There are four independent candidates contesting seats in Chaguanas East, Moruga/Tableland, St Joseph and Tobago West.