SEA Remains on August 20, Classes for Students Stopped
August 5, 2020
0

4 minutes read
By Pamela Ramcharan
THE Secondary Entrance Assessment (SEA) exam will still be held on August 20, but students will be stopped from going to school from Thursday (tomorrow).
Prime Minister Dr Keith Rowley announced the new change at a press conference at the Diplomatic Centre in St Ann's on Wednesday.
Schools were opened only to SEA, students, teachers and some support staff since July 20.
---
This is a paid political advertisement
---
Dr Rowley said that the date for opening of the new school term remains on September 1, but a new evaluation will be made about that next week given the recent increase in Covid-19 cases.
The announcement came on the heels of an increase in the number of Covid-19 cases, which led to the closure of several schools and some students being exposed to positive cases.
---
This is a paid political advertisement
---
Rowley said, "We got some results where we've had to do some close quarter monitoring of some schools. I think 11 of our schools had to be closed because there were instances of some of our children being exposed."
He added, "I think we have nine children who have confirmed, four from the SEA group and another 5. We don't want to live with that as a high risk area even though we want to get the exam done and what we met yesterday and went through the data step by step, line by line and we came to the conclusion that we would not continue with that experiment of bringing those SEA children out."
---
This is a paid political advertisement
"The decision that I have taken is that we will discontinue at this stage from tomorrow, those children will not go back out to have classes at school and we expect that they will do at home what they were doing before," the PM said.
He urged, "Wherever parents are able to help their children in one way or the other for the next two weeks, we ask you to pay attention to your children and to make whatever contribution you could for their preparation and to calm them and have them ready for the exam on the 20th because we will remain committed to having the exam on the 20th."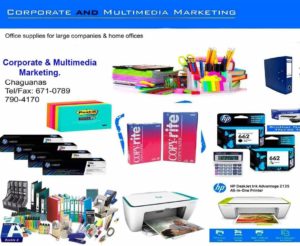 He said, "Barring a disaster of some kind like an explosion which is not anticipated so far, our management has been such that we have not seen that but we are not in a position to say can't happen but if it does happen, then we will have to react to that. As of now, given what is happening now and what is anticipated would be the position by the 20th, we stay with the exam."