Video- Franklin Khan to OWTU: We Will Not be Bullied on Refinery Agreement
August 5, 2020

4 minutes read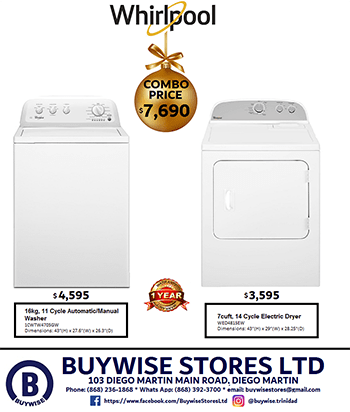 By Sue-Ann Wayow
IT would be irresponsible of the Government to sign off on the agreement with Patriotic Energies and Technologies, the company that is expected to take over the refinery at Pointe-a-Pierre before election day.
---
This is a paid political advertisement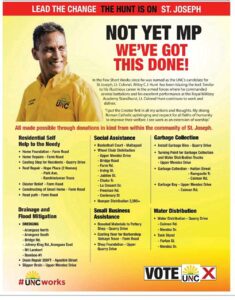 ---
Energy Minister Franklin Khan said there were still some issues to be sorted out and government will not be bullied into closing the agreement with the company that is owned by the Oilfields Workers' Trade Union (OWTU).
Khan who was speaking at a People's National Movement (PNM) meeting in La Brea on Tuesday added that the agreement will be signed soon.
Earlier on Tuesday, there were renewed calls to have the agreement signed before August 10 – election day- by members of the Joint Trade Union Movement (JTUM) at a press conference held at the OWTU's headquarters in San Fernando.
---
This is a paid political advertisement
Khan who spoke in detail about the energy sector said: "The sale of a refinery is a very complex document. It is called a sale and purchase agreement. It covers a series of issues. It has to do with the transfer of the assets. It has to do with a seller's note because the seller's note will cover the conditions under which you pay the $700 million. It has to do with issues of reliability, environmental reliability, issue of placing of bonds, issue of insurance, it is a very thick complex agreement."
---
This is a paid political advertisement
---
He said: "I as Minister of Energy who is the line minister have to be diligent so that I would not take to Cabinet an agreement that I am not comfortable with. We are in a very advanced stage in the negotiation. I see no encumbrances in bringing that negotiation to a close. What I will say is that the Government will not be bullied into signing the agreement before August 10."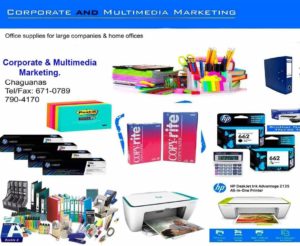 The minister continued: "We will not do that. We are not irresponsible. We are negotiating in good faith. I can give you the assurance that the deal is almost there. There are still a couple of issues to trash out but when we go to the Cabinet with a sales and purchase agreement for its approval, it will be a very robust document that is seeking the interest of Trinidad and Tobago. At the end of the day when you put pen to paper that is it."
Video: Watch Energy Minister Franklin Khan at PNM meeting in La Brea on Tuesday:
OWTU's president Ancel Roget said Government was trying to frustrate the process of which the OWTU has already invested millions of dollars, time and effort into.