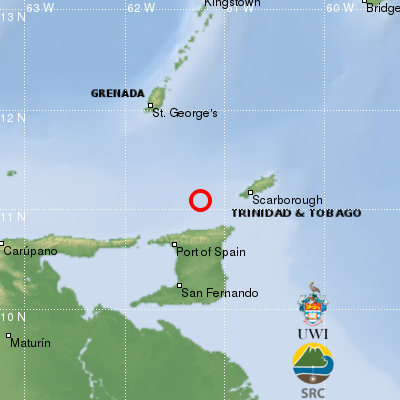 Photo: UWI Seisemic Centre
5.2 Earthquake hits Trinidad
October 4, 2020

1 minute read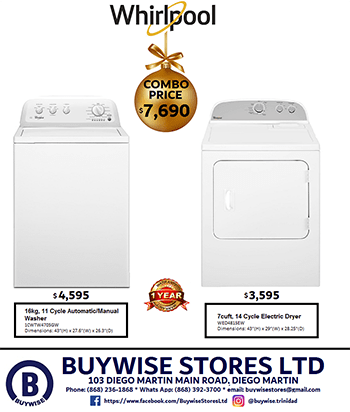 A 5.2 magnitude earthquake rocks parts of Trinidad on Sunday afternoon.
According to the University of the West Indies Seismic Research Centre, the epicenter was located at Latitude: 11.10N  and Longitude: 61.25W with a depth of 10 km.
It stated that the earthquake happened around 3.12 pm.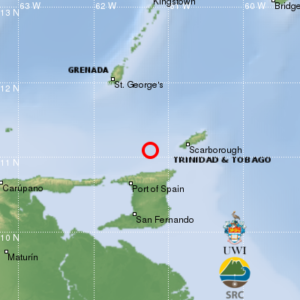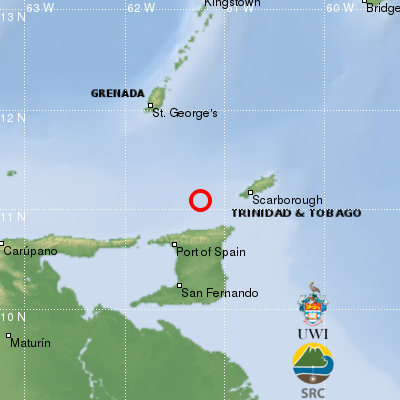 Nearby cities:
51 km N of Arima, Trinidad and Tobago
56 km NE of Port of Spain, Trinidad and Tobago
57 km W of Scarborough, Trinidad and Tobago
There were reports of the earthquake being felt in Port-of-Spain, Diego Martin, Carenage, El Socorro, San Juan, Aranguez, Curepe, Arima, Claxton Bay and in Scaraborough in Tobago.