Commissioner of Police Gary Griffith. AZP News/Azlan Mohammed
Covid-19: Police to 'Ramp Up' Loitering Laws
March 18, 2020
69

3 minutes read
THE police are going to "ramp up" the loitering laws.
This according to Police Commissioner Gary Griffith in a release on Wednesday.
The release said that due to the Covid-19 threat, the police service will in the coming weeks ramp up the law of loitering to keep people from assembling in large numbers.
It stated that this was keeping with the request by Prime Minister Dr Keith Rowley who is also head of the National Security Council to keep the public from gathering in large numbers.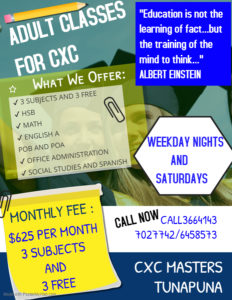 The release stated, "On Monday, the Prime Minister called on bars to be closed, restaurants to curtail their business, and for citizens not to assemble in large numbers in an effort to combat the spread of the COVID-19 virus."
It stated, "The CoP says that while a large section of the population has adhered to the call by the Prime Minister, there would be a few which would refuse to comply and which could affect the health and safety of the citizens. He hopes that there would be no need to enforce the laws relating to loitering.
"The CoP assures that over the coming weeks, the TTPS would increase its patrols across the country. He is confident that citizens would comply with the law relating to loitering. He wishes to advise that the patrols will be ramped up during the coming weeks as the authorities battle the COVID-19 virus which is already affecting the world. This, he said, is being done for the welfare of the citizens and the directives of the State."
Section 45 (c) of the Summary Offences Act, Chapter 11:02 which states as follows:
Idle and Disorderly Persons
45. A person committing any of the offences mentioned below in this section may be deemed an idle and disorderly person, and shall be liable to a fine of two hundred dollars, or to imprisonment for one month—
(a) any person who, being able by labour or other lawful means to maintain himself or his wife or child, where such wife or child is without other means of support, refuses or neglects to do so;
(b) any person wandering abroad or placing himself in any street to beg or gather alms, or causing or procuring or encouraging any child to do so;
(c) any person found sleeping or loitering in or under any building, including any open outhouse, verandah, gallery, passage, or gateway, or in any vehicle or vessel, without leave of the owner, occupier or person in charge thereof, or on or under any wharf, quay, jetty, bridge, footway, or in any street or other public place, and not giving a good account of himself;
(d) any person who, without leave of the owner or occupier, affixes any placard or notice upon any building, wall, pillar, post, or fence, or otherwise defaces the same; (e) any person pretending or professing to tell fortunes.