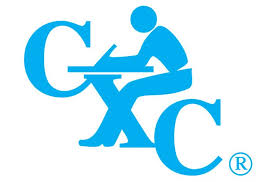 5,000 CXC Reviews Requested
October 28, 2020
3

2 minutes read
By Sue-Ann Wayow
THE Caribbean Examinations Council (CXC) has received more than 5,000 requests for reviews from secondary school pupils in Trinidad and Tobago as at Tuesday.
In a release issued on Wednesday, the Ministry of Education stated that the number for   request for reviews  for the Caribbean Secondary Education Certificate (CSEC) was 2, 352 and the number for the Caribbean Advanced Profiency Examination (CAPE) was 3, 325.
The ministry in giving an update with its meeting with CXC, stated, "The Ministry of Education wrote to CXC on October 27, requesting that they honour the commitment made to review school-level concerns without the need for students to apply individually, and without cost, based on the myriad queries raised by schools at the subject level. The entire list of school-level concerns received at the Ministry of Education was also resubmitted for urgent attention."
The ministry added that also on Thursday, CXC voted in favour of the previously discussed 50% waiver for review fees.
The ministry reminded that CXC has committed to the following for review of 2020 grades: the remarking reviewed scripts, abandoning the possibility of grade diminution, a reduction in the review fee to US$15 and expeditious turn-around time for reviews.
The ministry stated, "Students who are in the process of making individual requests for review of their CXC examination grades for 2020, based on the deadline of November 6, are advised that they should continue to use the stipulated process for doing so."
The ministry stated that it will continue to monitor the progress of the review process and will soon disclose the procedure by which reimbursement of review fees will be accomplished.