TTPS: Doctors Kidnapped While Smoking Marijuana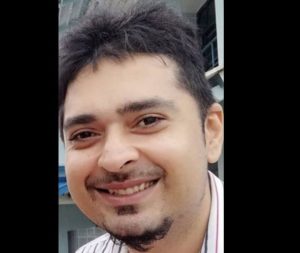 Dr Rudradeva Sharma
TWO doctors of the San Fernando General Hospital were smoking marijuana when they were kidnapped during the early hours of Wednesday.
Dr Rudradeva Sharma, who died in the incident, and Dr Prem Naidoo had purchased marijuana in Plesantville and then went to Rushworth Street extension in San Fernando to smoke the herb, according to the Trinidad and Tobago Police Service (TTPS).
A release from the TTPS on Sunday quoted acting Deputy Commissioner (Operations) Jayson Forde saying that "both doctors went to Pleasantville, purchased a quantity of marijuana, then proceeded to Rushworth Street Extension, where they parked the vehicle and began smoking their marijuana.
"Whilst smoking, they were accosted by three men who robbed them and tied them up. One of the men, accompanied by his two accomplices and the bounded doctors, drove the doctor's vehicle north along the Solomon Hochoy Highway.
"Upon reaching the area of Macaulay, the vehicle lost control and crashed. All parties on board were injured. One of the doctors and one of the robbers subsequently died."
The TTPS said contrary to a report in the Trinidad Guardian it was not baffled by the investigation.
Sharma, 38, of La Romaine, died when the vehicle crashed around 1.50 a.m. on Wednesday. Naidoo, 37, of Palmiste and the three suspects were taken to the San Fernando General Hospital for treatment.
One of the suspects Akeem Marine, 19, of Lady Hailes Avenue, San Fernando, succumbed to his injuries. He was a known firearm offender, the release stated.
It stated that Naidoo has since been discharged while the two other suspects are warded at hospital.
Sharma's funeral took place on Sunday and he was cremated at the Shore of Peace at Mosquito Creekin La Romaine.
Related Stories:
Kidnap Suspect Dies, Doctor Discharged Tells Police How they were Abducted