Yogish Singh, Daniel Austin, businessman Richard Ramkissoon and MP for Chaguanas West Dinesh Rambally at the burnt structure in Felicity on Friday. Photo: Azlan Mohammed
Xtra Foods Assists Felicity Family
November 6, 2020

2 minutes read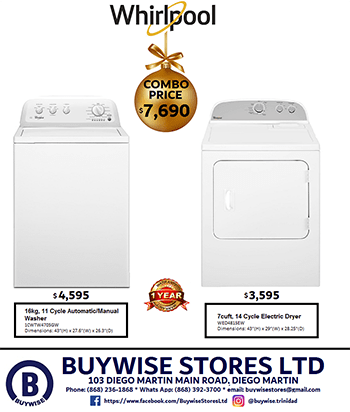 By Azlan Mohammed
XTRA Foods and other corporate citizens have come together to assist a Felicity family whose house was gutted by
fire recently.
The two-storey house of Yogish Singh and his family was destroyed by a fire on September 30.
Six people lived in the house including a pensioner.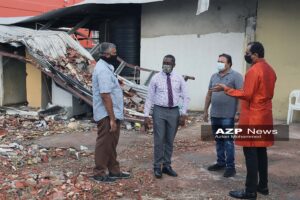 On Friday, at least two businesses promised support to help rebuild the house.
Group Marketing Manager of Xtra Foods Daniel Austin brought some relief to the Singh family on behalf supermarket chain.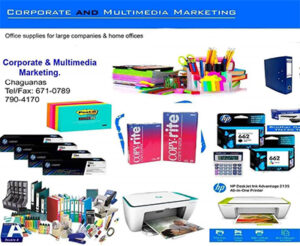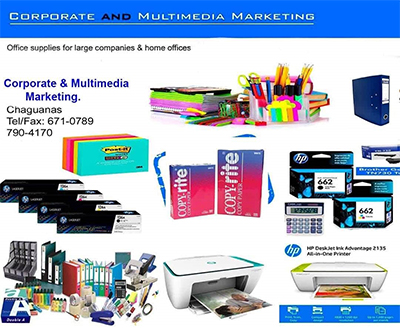 He said many residents in the Felicity community were Xtra Food customers and the grocery wanted to assist the Singh family who needed help.
Also rendering assistance was MP for Chaguanas West Dinesh Rambally and businessman Richard Ramkissoon.
Rambally said his office was trying to coordinate efforts to assist the family.