A vigil in Chaguanas on Monday. Azlan Mohammed/AZPNews
Vigils Continue Across T&T for Andrea Bharatt
Cardi B also Pays Tribute
February 11, 2021
157

7 minutes read
By Prior Beharry
SINCE the body of court clerk Andrea Bharatt was found last week Thursday six days after she went missing, candlelight vigils and silent protests have continued throughout Trinidad and Tobago.
These peaceful protests have also gained some international attention with US rapper Cardi B tweeting about Bharatt's death.
The rapper (Belcalis Marlenis Almánzar), born in New York of a Trinidadian mother, posted on Tuesday, "Rest in Peace to our fallen sisters," with a photo of a vigil outside the Red House.
Cardi B said, "I feel like this year and last year we have seen so much disgusting crimes and evilness happening due to the pandemic …I hate that defenseless people especially women are going thru this evil…"
Health Minister Terrence Deyalsingh also offered his condolences to the family of Bharatt on Wednesday at his ministry's virtual presser.
In response to a question from the media, he asked citizens to adhere to the public health guidelines.
Deyalsingh said, "What I will urge people to do and the organisers of the vigils is just organise them in a way that you have ten persons in anyone vicinity, make sure they are masked, have hand sanitisers, make sure they are distanced as far as possible.
"If you want to have a vigil with thirty people just make sure they are spread out, just stick to the public health guidelines."
Also offering condolences was Director of Mental Health Dr Hazel Othello.
She said, "I am saying let us do everything within our power to be safe but let us not be fearful, let us not be afraid to leave our houses or afraid to go to school or afraid to participate in activities, because we cannot live that way."
Dr Othello said while Bharatt's death has impacted the country, she warned that being fearful was not healthy for the nation.
A 24-year-old Arima man has been charged for the murder of Bharatt.
There has also been a call to declare Friday a holiday where people should stay at home in honour of Bharatt's whose funeral is also scheduled for that day.
Retiree Bhoopat Rampersad, 66, of Don Miguel Road, San Juan will embark on a nationwide walk to highlight the plight of the country.
The San Juan Youngstars Tassa Group manager will start his "walk against crime" at 6 am on Friday in front of the Red House in Port-of-Spain.
There were reports of candlelight vigils in San Juan, El Socorro, Aranguez, St Augustine, Valsayn, Chaguanas, Cunupia, Palmiste in San Fernando, Barrackpore, Moruga and other parts of the country on Wednesday.
In North Valsayn, residents paid tribute to the memory of all the fallen women in T&T.
President of the Valsayn North Park Club Association Neil Gosine said the vigil was organised to honour the memory of Bharatt and other women who were victims of heinous crimes.
He said, "Our prayers go out to them and we want some change in our country and we want the people and the powers that be to change the laws assist the situation to recognise that there is something wrong with our society."
He called for the legalisation of non-lethal weapons such as pepper spray and tasers "to give women a fighting chance" if they are attacked.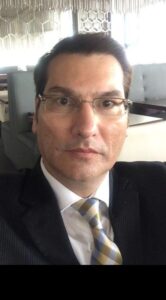 Gosine also advised women using PH taxis to take photos of the number plates and the driver and send them to family members before entering the vehicle.
There was a similar scene in St Augustine with hundreds out to honour the memory of Bharatt.
A vigil continued outside the Red House where a "wake" has been taking place since Bharatt's body was found.
And at Mangra Street in Aranguez, residents lit candles on Wednesday in memory of Bharatt and other victims of crime while offering prayers for a better T&T.
Watch video below of resident Hema Toolsie as she and her neighbours honour the memories of the fallen women of T&T: