Commentary: Give People Non-Lethal Weapons for Protection
February 6, 2021

5 minutes read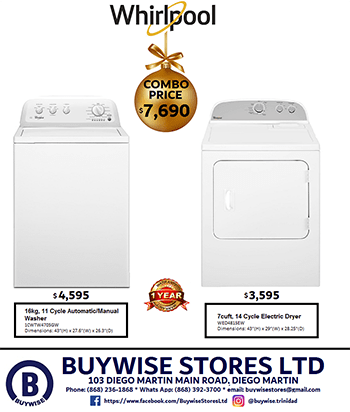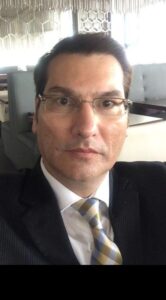 MANY Trinidad and Tobago citizens join in the grief, horror and despair over the death of a young woman kidnapped and brutally murdered.
In a time where Covid-19 has everyone more depressed, financially hurting and barely coping with their lives come this terrible news that has us feeling the pain of that family and the horror of the discovery of the young girl's body on Thursday.
Indeed, at these times, we feel a complete loss of hope in our legal system and even the authorities.
There were several vigils around T&T initially praying for the safe return of this young woman (I would not mention her name out of respect for the pain and distraught the family is experiencing at this moment) and now for her eternal
peace.
However, it's surprising with all the missing people we have been hearing about over the last couple of years, that the families do not protest the alleged perpetrators release, who escape incarceration through the apparently weak legal system and its inefficiencies when there are multiple charges for rape, kidnapping, abuse and bodily injuries to victims on one person.
These perpetrators continue to get bail over and over again, while another young person is dead too soon, another life lost and a family devastated from this travesty.
It sickens me to my stomach when I think of this.
We have to get our government and opposition to come together and bring proper legislation to deal with these apparent weaknesses in our system.
They must hear the cry of the mothers, fathers, husbands, wives, sisters and brothers in a concerted effort to deal with violent criminals who continuously get bail and are repeat offenders.
In my humble opinion, too many serious offenses are bailable.
This is why we have to petition our government for more power to be given to young men and women to get non-lethal weapons such as pepper sprays or even tasers, so they can have at least a fighting chance against these savage predators.It's also important to focus on training and educating young people, teaching them necessary tools to hold out against attackers.
Looking into pepper spray and SOS emergency responses are all good and are now being circulated on WhatsApp chats and Facebook.
However, it's too late now for the latest victim whose life has been indescribably snuffed out.
Let the government and opposition focus on a national awareness and alerts programme to at least make an effort to educate our young people of the dangers that exist and how to counteract it. So much more needs to be done in T&T to fight this revolting upsurge in violence.
All I can do is lend my voice to the outcry for the family and for all of us as a citizen of T&T, to implore the powers that be to use the opportunity to educate our women and young girls of the dangers lurking in the shadows.
So please initiate an island-wide training programme to teach safety, vigilance and awareness to our young people as it may save a life. It may save your life.
We can encourage our love ones that use hired transportation on public roads to do simple things, such as ensuring someone knows where you are when using taxis or PH taxis.

Taking a photograph with your mobile phone of the taxis, license plates, drivers and even the passengers in the vehicle before entering the taxis or PH cars can make it easier to track you in case of an incident and can make the difference between life and death. Once you take these photos send it to a close relative or friend with your location and destination via WhatsApp chats and the various chats and social media platforms available to us with our mobile phones.
Let's all forget about the party politics for the moment and join together and make a difference so that no other family may have to feel the pain and lost of their love ones in the future.
Neil Gosine is a former chairman of the Trinidad and Tobago National Petroleum Marketing Company Ltd, a victim of a crime and Northeast Regional Coordinator of the UNC