Sookhai's Donates 2,000 N95 Masks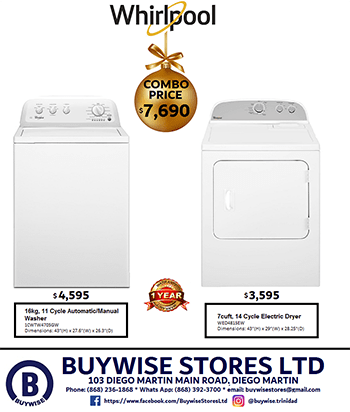 By Sue-Ann Wayow
A DIESEL service provider company in Chaguanas has donated almost 2,000 N95 masks to be used by residents in central.
Sookhai's Diesel Services Ltd distributed the masks to Chaguanas East Member of Parliament Vandana Mohit, Chaguanas West Member of Parliament Dinesh Rambally, Chaguanas Mayor Faaiq Mohammed and local government councillor for Kelly Village/Warrenville Samuel Sankar for further distribution to those in need at a time when a mask has now become part of a person's daily wear.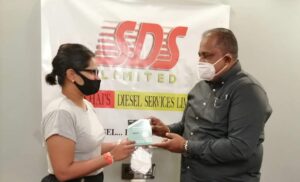 The distribution took place at the company's office located at the IDC Industrial Estate, Biljah Road Extension, Chaguanas this week.
The company that specialises in servicing diesel pumps and injectors, engine, generator and compressor overhauls, equipment rental and machine shop services has intention to donate more of the masks generally used in industry to the Central district.
Edwin Nancoo, speaking on behalf Sookhai's Diesel Services Ltd said, "We are cognisant of the fact that with this second phase of COVID-19 and the increasing community levels, our citizens are faced with a higher risk and as a result, Sookhai's Diesel Services Limited will be donating N95 face masks to assist the less fortunate in our country.  We as a business entity join the government of Trinidad and Tobago in appealing to your citizens to be responsible 'Stay Safe and Wear Your Mask."
Mohamed said the donation of masks to the corporation was well received. The company was the first to come forward with such an initiative and Mohammed also asked for more businesses to contribute.
He spent Saturday donating masks that was sewn by himself and others to persons in Chaguanas. The group sewed 1,000 cloth masks some of which were distributed in front of the Chaguanas market, a popular spot in Chaguanas.
"With the rise in Covid cases and even in deaths, there is a critical need to wear a mask at this point in time and we want to greatly encourage that amongst the people of Chaguanas. It is something we have to wear every day and more of it will be needed," Mohammed said.
He added that the 500 masks received from Sookhai's Diesel Services Ltd, because of its type, he wanted to distribute those to responders in Chaguanas and would be liaising with the necessary authorities.