Andrea Bharatt
PCA Investigates Deaths of Bharatt Murder Suspects
February 9, 2021

2 minutes read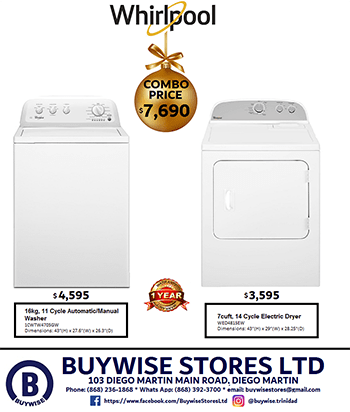 THE death of two suspects in the murder of Andrea Bharatt while in police custody is among three incidents being investigated by the Police Complaints Authority (PCA).
A release by the PCA stated:
An investigation has begun into the circumstances surrounding the deaths, of Andrew Morris and Joel Belcon on the February 1 and February 8, respectively. Both Morris and Belcon had been in police custody for questioning in regard to the kidnapping of Bharatt, aged 23, on January 29, 2021 and her subsequent death;
An investigation has been initiated into reports of the alleged failure by members of the Trinidad and Tobago Police Service (TTPS) to prosecute; tender evidence and attend court hearing matters; and
The third investigation launched addresses matters related to the arrest of Kerron "Preeze" Clarke at Kathleen Warner Drive, La Horquetta on February 6, 2021.
These investigations are launched pursuant to Section 26 of the Police Complaints Authority Act Chapter 15:05, the PCA stated.
It stated, "The PCA is established by law to give independent civilian oversight to police conduct. We are bound by law to investigate allegations of serious misconduct by staff of the TTPS."
Witnesses to, or persons with information about these incidents can contact the PCA at 226-4722 or at info@pca.org.tt.