Member of the DevelopTT administrative team carries out a trial run for the new services: stamp duty and status of land correspondence
Stamp Duty Exemptions Now Online
February 9, 2021

3 minutes read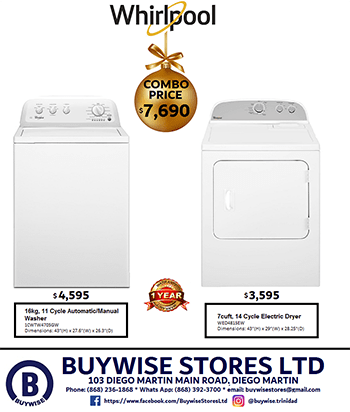 APLICATIONS for stamp duty exemptions and status of land correspondence can now be done online.
The Ministry of Planning and Development has authorised the launch of these two additional online services as part of the DevelopTT online construction permitting platform.
It started on Monday, according to a release from the Ministry of Planning and Development on Thursday.
The system will be accepting correspondence applications for the T1 and T5 planning regions – this is property/sites located within the North Regional Office caption area inclusive of Diego Martin, Port-of-Spain and a portion of San Juan/Laventille Regional Corporations.
T5 Planning Region encompasses the Chaguanas Borough Corporation; the Couva/Tabaquite/Talparo Regional Corporation and portions of the San Juan/ Laventille and Tunapuna/ Piarco Regional Corporations.
The Stamp Duty Exemption and Status of Land Correspondence are now paperless applications and letters of certification will be received digitally, the release noted.
It stated, "Once you are a registered user of DevelopTT and have your TTBizLink passcode you can utilize the online services. If not registered, visit www.developtt.gov.tt and follow the step by step information to become an authorized user."
The release stated that there were 1,500 registered users of the system.
Stamp Duty is a tax that must be paid when carrying out certain transactions that require legal documents such as deeds of conveyance, deeds of gift, deeds of mortgage, release of mortgage loan, release of life insurance policies, transfer of shares, deeds of lease, deed polls, bonds, and any other deeds, require "stamping," the release stated.
It stated that the public must pay stamp duty tax to the Inland Revenue Division when buying real estate or a home, seeking a mortgage or conducting other financial transactions.
Stamp duty tax exemption can be requested from the Inland Revenue Division when buying, selling or disposing of residential properties valued at TT$1,500,000 or less.
According to the ministry, when requesting this exemption, a status of land correspondence is required from the Town and Country Planning Division.
The status correspondence will detail:
Whether there are any Town and Country Planning Division approvals on or related to the site;
The purpose for which the land can be used;
Whether the parcel is bonafide (i.e. a legal entity previously created by a subdivision approval or in existence prior to the Town and Country Planning Act);
The following documents must be uploaded/submitted with applications:
Deed or Certificate of Title.
Cadastral Sheet/ Survey Plan for the site in question.