List of When Businesses Will Stop Accepting old TT$100 Bills
December 16, 2019

3 minutes read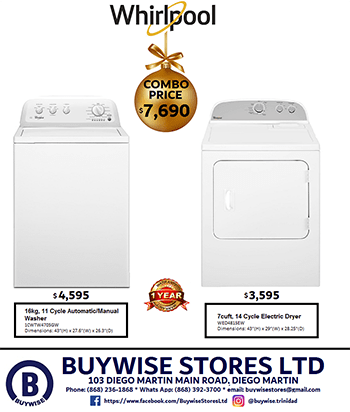 SOME businesses and organisations across Trinidad and Tobago have announced the last day that they will take the old cotton-based $100 bill.
The old bill will be demonetized as of December 31, 2019 and will be replaced by the new $100 polymer note which is already in circulation.
Below is the list of some organisations and the last dates they will be accepting the old $100 bill:
December 20
Law Association of Trinidad and Tobago
December 22
Tropical Express Couriers
December 23
KFC/Subway/Starbucks/TGI Friday's/Pizza Hut
December 24
Better Deal Supermarket, Aranguez
Maritime Life (Caribbean) Limited/Maritime General Insurance Limited/Fidelity Finance and Leasing Company Limited
PAS Cargo/Lazzari and Sampson Ltd
Sun Delight Limited
Websource
December 26
Circuit Zone
Movie Towne
Sacha Cosmetics
December 27
Ashley Furniture Home Store
Cher Mere
Courts
Courts Optical
Excellent Stores
Food Giant Supermarket
Kappa Drugs
Lifestyle Motors
Lucky Dollar
Persad's D Food King
Radioshack
Wonderful World
December 28
JD's Exclusive
Robbie's Bar, Rio Claro
December 29
Bottlestop
Detour
Detour-Tech
Dwellings
Funky Fish
Ritual's/Church's Chicken/Donut Boys/Wok n Roll/Pizza Boys
Wizz Computers
December 30
519
Caribbean Jewellers
Home Store
Linen World
Massy Stores
Pennywise
Rotoplastics/Water Source
Starlite Pharmacy
Superpharm
The Ranch, Mayaro
December 31
Bhagwansingh's
Buywise Stores Ltd
Homeland Furnishings
Mode Alive
J and K Signature Styles
Pennysavers
This list will be updated as more information comes to hand.
See related stories below:
New Banking Hours Annoucned as ATMs Start Dispensing Polymer $100 Bills
Business Group Wants Extension of Time to Exchange $100 Bills