Business Group Wants Extension of Time to Exchange $100 Bills
December 17, 2019

3 minutes read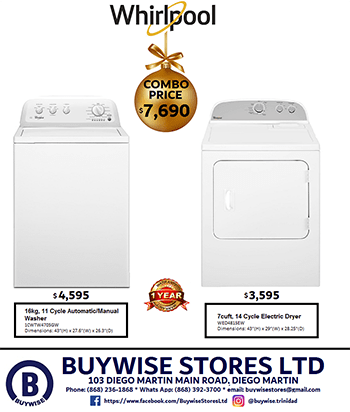 A group of businessmen is calling for an extension of the time to deposit the old $100 bills.
This call was made at a news conference at the offices of the Couva-Point Lisas Chamber of Commerce on Monday by the Confederation of Regional Business Chambers.
President of the San Juan Business Association Vivek Charran said businessmen needed at least three days to deposit cash into the bank from Christmas sales.
He said business could not be asked to accept old $100 bills on December 31, 2019 (the last day before the cotton-based $100 bill is demonetized) and then deposit them on that same day.
—————–
Charran said, "The banks have been clear. It has caused a certain amount of panic among our members where people have been calling from all over wanting clarity on the situation."
If there is no extension, Charran said, businesses will have no choice but to stop accepting the old $100 from December 27.
This he said will give them enough time to make deposits of the old $100 bills without the fear of losing money.
Charran said, "When those salaries and bonuses get paid out on Friday and over the weekend and on to Christmas Eve it will be putting old tender back into the system."
He said, "We want to be there for the people, we don't want to disrupt commerce."
——————
President of the Couva Point Lisas Chamber of Commerce Ramchand Rajbal Maraj said it would be risky to carry money to the Central Bank after December 31.
Stating that the demonetising of the cotton-based $100 bill was a good thing, he added, "At the end of the day the information could be sent to the Board of Inland Revenue and then, if they have never been paying taxes before, we automatically find ourselves in a favourable tax collection of 25 per cent."