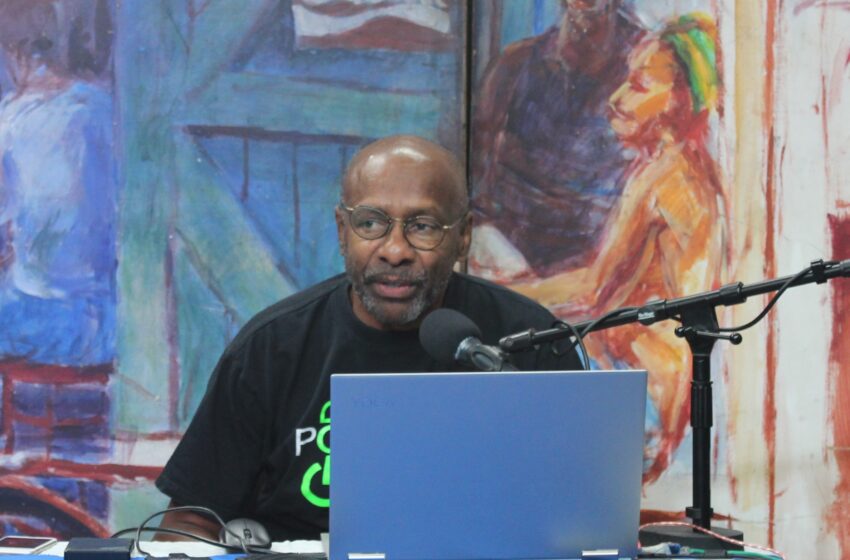 Errol Fabien
Errol Fabien Goes 'In De Black'
September 24, 2020
28

4 minutes read
By Sue-Ann Wayow
ENTERTAINERS have been in the red since the Covid-19 pandemic in March and one such entertainer Errol Fabien is trying to bring them In De Black.
Beginning this Friday, from 9 pm, the new series In De Black which features solo performances by various artistes- one at a time, will be launched on Gayelle the Caribbean as well as on social media pages, Flow channel 107 and  the Tego Tv app.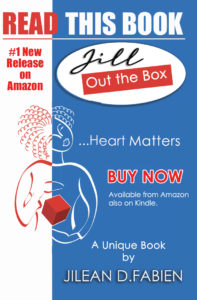 In the red is a term used to indicate that some-one lacked sufficient funds while 'in the black' means the opposite that there is money in one's bank account.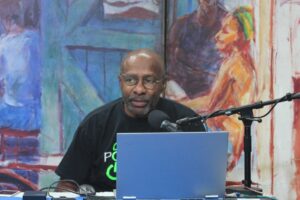 Fabien who conceptualised the idea said artists have been suffering greatly since the Covid-19 pandemic struck, with many being forced to undergo lifestyle changes .
Using himself as an example, he said he had many shows to attend to, locally regionally and internationally, all of which were cancelled due to the virus.
Fabien told AZPNews.com, "In De Black is a solo concert series. It is in a black studio and it is premised on the fact  that Covid lockdown has artists in the red… so we are trying to put them in the black. Contributions are encouraged via Fundmetnt and the contributions will be shared 50/50 with the artist."
Fabien said because of the online presence, the show can be viewed globally and he was hoping that in doing so, Trinidad and Tobago's culture will also be appreciated by a wider audience.
The show is expected to feature genres such as humour, social and political commentary and love songs.
The first artist to be featured on the show that is expected to continue every Friday is Hamidullah Wahid.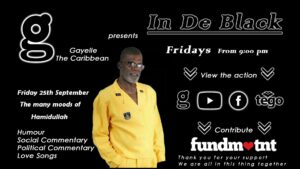 Wahid told AZPNews.com, "I feel privileged and honoured to be laying the foundation for a tremendous programme. I am like the opening batsman in a cricket match. You have to come good."
Wahid, 68,  launched Tears in my eyes a love song dedicated to Diane, his wife of 24 years. He said viewers can expected a two-hour kaiso show from him on Friday titled The many moods of Hamidullah.