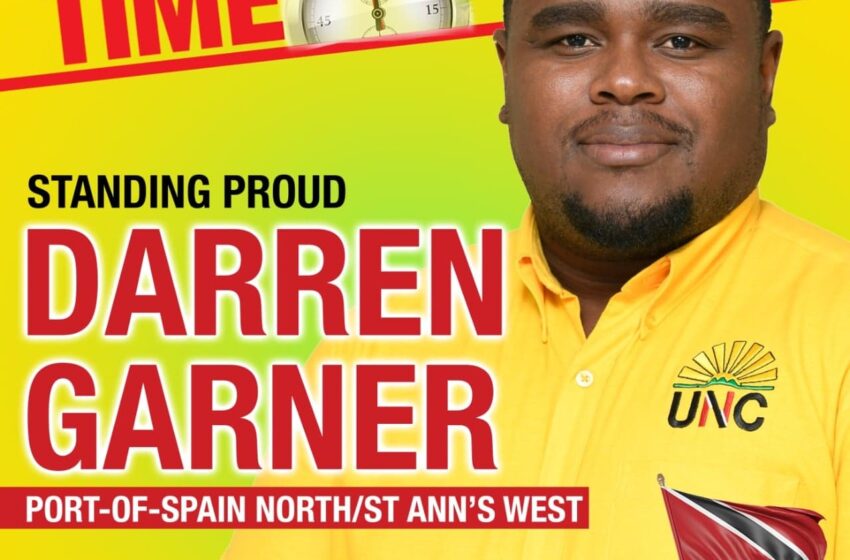 Darren Garner Pulls Out of UNC Internal Elections
November 24, 2020
0

3 minutes read
DARREN Garner withdraws his candidacy as Education Officer in the December 6 internal elections of the United National Congress.
In a letter he said he wanted to contest the elections under the slate of incumbent political leader Kamla Persad-Bissessar, but we was not chosen.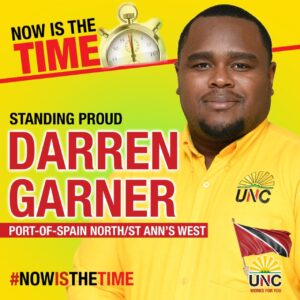 Garner had contested the Port-of-Spain North/St Ann's West seat in the August 10 election. He lost to the People's National Movement's Stuart Young who is the national security minister.
In his letter date November 23, 2020, Garner said:
I am writing this letter to inform you of my decision to withdraw my candidacy from the internal election race. This decision comes after the announcement of the incumbent political leader's slate for said elections.
My impetus for submitting my name was to be able to serve alongside the distinguished and honourable leader Mrs. Kamla Persad-Bissessar.  Unfortunately, I was not selected to be on her slate and I would rather show my support from the side than contest as an independent.
As mentioned before, I am formally withdrawing my candidacy for the position of Education Officer in the United National Congress Internal Elections to be held on December 6th.
I am eternally grateful to the leader for placing her faith in me on two occasions in the form of candidacy at both the Local Government Elections and General Elections.  Her visionary stance on giving youth an opportunity to serve has brought about a surge in youth involvement in politics.  As a young person having such grand ambition, seldom do you receive such opportunities so early in life. It is for this reason, I pledge my support to the Leader of our great party and my willingness to assist in whatever way possible.
Like myself, the United National Congress financial membership of our great party in both the Electoral District of Southern Port of Spain and the Constituency of Port of Spain North / St. Ann's West has pledged their support to our leader Mrs. Kamla Persad-Bissessar.
Having served as the candidate for both areas respectively, despite being unsuccessful at the polls, I am currently dedicated to both working with and representing the people in the areas and increasing our party's membership.