ANCIL DENNIS is the youngest assemblyman to be elected as Chief Secretary of the Tobago House of Assembly (THA).
The 33-year-old is the representative for the district of Buccoo/Mt Pleasant.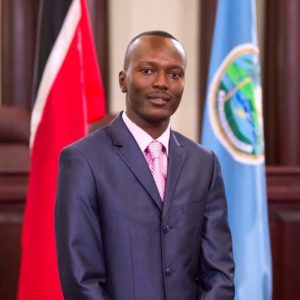 He was elected on Wednesday  after the position of Chief Secretary became vacant on April 30 following Kelvin Charles' resignation.
Charles lost the People's National Movement (PNM) Tobago Council leadership to Tracy Davidson-Celestine on January 26 and was asked by his new PNM leader to resign as Chief Secretary.
Davidson-Celestine was recently installed as the Secretary of Health, Wellness and Family Development and could not be elected as Chief Secretary since she is a Councillor and not an elected Assemblyman.
Chairman of the Tobago Council of the PNM Standford Callender said the election of Dennis "underscores the continued belief that the PNM has in our young people."
Dennis is a graduate of Signal Hill Secondary Comprehensive and has a Business Management Certificate from the Association of Business Executives and a Master of Science Degree in Public Policy and Management from the University of London.