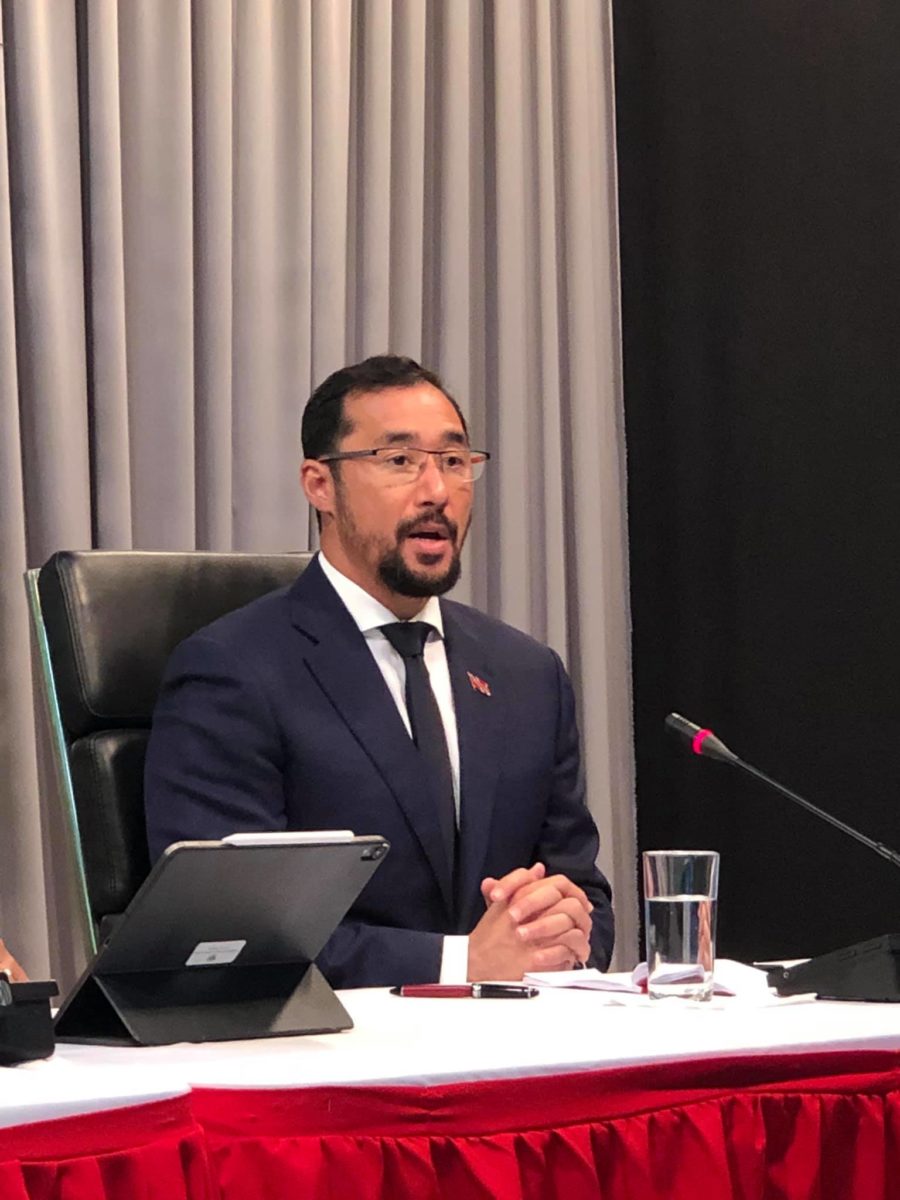 Minister of National Security Stuart Young
Young: A Pyramid Scheme is Fraud
September 23, 2020
0

2 minutes read
Young: A Pyramid Scheme is Fraud
By Sue-Ann Wayow
A Pyramid scheme is not a sou-sou, but fraud.
This is according to National Security Minister Stuart Young who warned the public about getting involved in promised money saving deals as they are deemed fraudulent.
Speaking during a post Cabinet media briefing on Wednesday, Young said the find of $22 million cash at a house in La Horquetta was cause for much concern and questions must be asked about it.
Young making a comparison to the traditional way of saving money, the sou sou in which each person in a group gives a designated amount weekly or monthly and gets back full return at a date agreed on.
He said, "It does not matter what you call a pyramid Scheme. They may call a pyramid scheme a sou sou but it is not a sou sou. A pyramid scheme is fraud. A pyramid scheme is designed to collapse at some stage. Members of government do not want to see innocent people lose their money and now is an opportune moment to warn persons not to get caught up in these fraudulent schemes."
Young added that the investigation launched by the Trinidad and Tobago Police Service was "a fairly complex investigation."
There have been several advisories warning citizens about such schemes designed to look as a great means of investment with the ability to earn huge rewards in a timely manner.
Young said, "If it seems too good to be true, that is because it is too good to be true."
See related story below: