$22M Returned to Owners in 'Pyramid Scheme'
Top Cop Launches Investigation
September 23, 2020

3 minutes read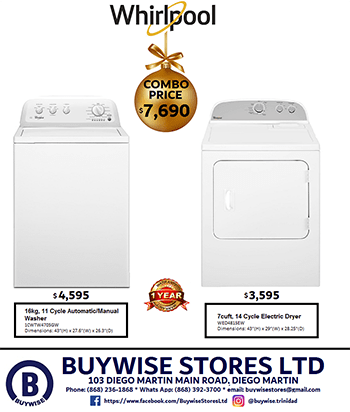 By Sue-Ann Wayow
WHO returned more than $22 million in cash?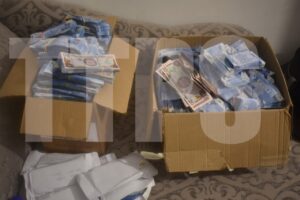 This is the question Commissioner of Police Gary Griffith wants answered and he has also launched an investigation to find the individual or individuals the money was returned to.
On Tuesday, more than $22 million in cash was seized from a house at Kathleen Warner Drive, Phase I, La Horquetta by officers of the Special Operations Response Team (SORT) who executed a search warrant at a house where it was alleged that persons were operating a Pyramid Scheme.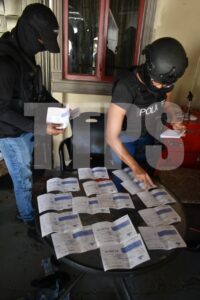 In a press release issued on Wednesday, the TTPS stated, "The money was kept at a police station. Commissioner Griffith said preliminary investigations show that the money was handed back to the operator of the scheme this morning without his knowledge and those of his deputy commissioners.
"The CoP finds it very suspicious that $22 million in cash was seized and within hours, that money was checked and a decision made to give it back without the input of the Financial Intelligence Bureau (FIB) of the TTPS."
The TTPS stated that investigators completed the count of the money at 12.30 am on Wednesday and the investigation would determine if any criminal or disciplinary action is to be taken against any police officers.
Griffith said the money was handed back without a proper investigation to determine whether any of it was counterfeit.
He said no proper investigation was done as to the source of these funds, or whether the person or persons involved had committed any criminal acts.
As part of this investigation, the CoP said external forensic personnel will be brought in to determine if any of the money was counterfeit Griffith added that he was aware that there was a concern that a number of persons invested their hard-earned money, hoping to cash in on the alleged pyramid scheme.
He said that once these persons can prove that their money was legitimate, the TTPS will ensure that their money is returned to them in the shortest possible time.