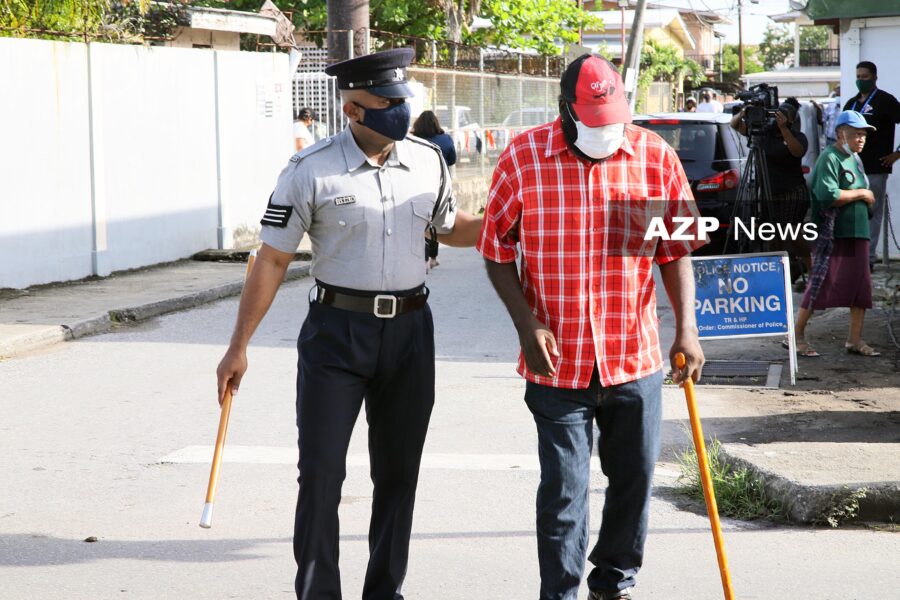 A policeman assists a man at the Couva Anglican School. Photo: Alan Mohammed
UNC says Police Frustrating Voters in St Augustine
August 10, 2020

3 minutes read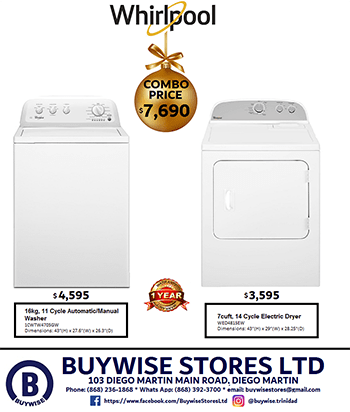 THE United National Congress(UNC) is calling for the arrest of police officers accused of blocking voters from casting their ballots in the constituency of St Augustine.
UNC General Secretary Davendranath Tancoo in a letter emailed to Commissioner of Police Gary Griffith on Monday claimed that officers were doing roadblocks and spot checks on Evans Street in St Augustine and frustrating voters from getting to the St Augustine Girls' High School, which has three polling stations.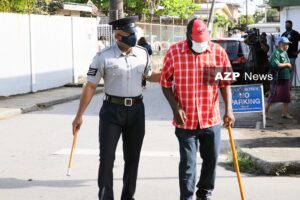 He alleged that the sudden exercises were deliberate and meant to delay electors and interfere with the free electoral process.
But in an immediate response, Griffith described Tancoo's comments as "reckless and dangerous."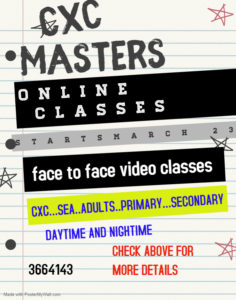 The top cop said what transpired at Evans Street, Curepe, was not a planned roadblock.
Griffith said, "There was reckless driving taking place in a certain area so the officers started to stop vehicles.
"A general election does not mean that the TTPS is no longer required to fulfill our other duties. So people must break a red light, or drive on the shoulder, or overtake indiscriminately because it is Election Day? That is very absurd indeed.
"The TTPS will continue to effectively discharge its duties, whether it is election day, Carnival, or Christmas. We have our normal duties to perform and this shows the reckless and disingenuous comments coming from the General Secretary of a political party."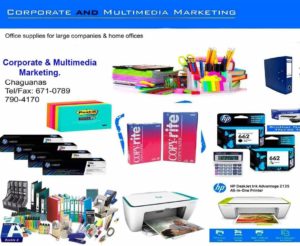 Tancoo accused the officers involved of abusing their power and engaging in electoral offences.
He called for their immediate arrest and urged Griffith to use his office to ensure all police action is legal and does not frustrate the rights of electors.