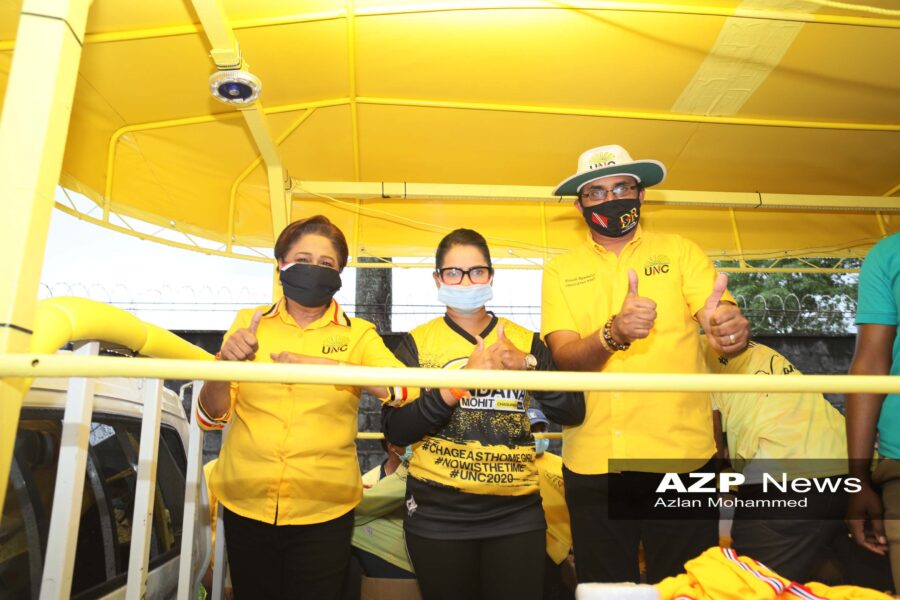 UNC political leader Kamla Persad-Bissessar, left, Vandana Mohit, centre and Dinesh Rambally at a motorcade on Wednesday. Photo: Azlan Mohammed
UNC Leader says Election Battle Too Close to Concede
August 11, 2020
59

11 minutes read
By Sue-Ann Wayow
POLITICAL leader of the United National Congress (UNC) Kamla Persad-Bissessar on Tuesday thanked citizens for their support in the 2020 general election although the party lost the election.
The political leader has not yet conceded defeat but is awaiting recount of five constituencies requested by the UNC.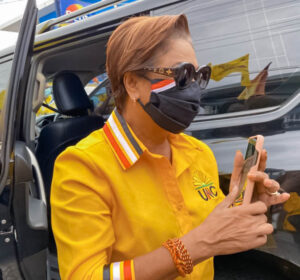 She said the UNC fought a good fight and she called for greater unity in the party.
On Monday night, the political leader gave a brief speech at her constituency office saying "I am not giving any concessionary speech. I am not conceding."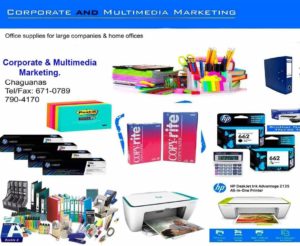 In a Facebook post on Tuesday, Persad-Bissessar said,"All is not lost."
She stated, "The battle was so close that we are not officially conceding until we get the results of the recounts we've demanded in three key marginal constituencies!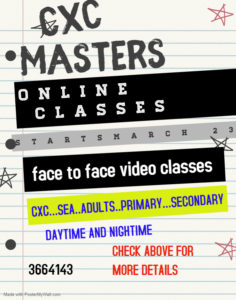 "I will give you more information on this at a later date. But for now, I want to express my deepest, most heartfelt gratitude to all citizens of TT for ensuring that in these unprecedented polls, called during a pandemic, you were disciplined and harmonious in your conduct."
Persad-Bissessar thanked the members of her team including former members of Parliament saying the UNC party fought a clean, effective campaign.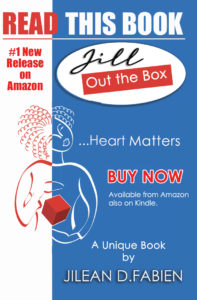 She congratulated all winning candidates from both the PNM and UNC especially the younger ones.
Singling out UNC's candidate for Moruga/Tableland Michelle Benjamin, Persad-Bissessar said, "Young Michelle Benjamin must especially be congratulated for her amazing victory, which brought the prized Moruga/Tableland marginal back into our precious fold by a tremendous margin, putting a sound whipping on a political veteran."
Winston "Gypsy" Peters, was the PNM candidate for that constituency.
Persad-Bissessar added that although the UNC has been in opposition for the past five years, they have served the country more than the Government led by PNM's political leader Dr Keith Rowley.
"Rest assured that we will continue to do this without fail at every step of the way in this new Parliamentary term," she said.
Persad-Bissessar said, "We are the ones who, in opposition, fiercely resisted the dictatorship and destruction propagated by the ruling PNM! We are the ones who have ensured that today, our nation's democracy remain standing against all odds and at every possible cost!"
She said, "Now, more than ever, we must unite and rally to ensure that we continue this sacred tradition! It is indeed our duty to our children's future and nation's continued survival as a whole! So do not be dismayed; do not be defeated! Instead, rest and regroup to fight another day!
"Now more than ever we need to be strong and defend our nation's Treasury, patrimony and very humanity in the face of proven darkness! Now, more than ever, we need to stand tall and shine the light of hope, compassion, goodness, justice and equality on our country, as it heads towards even more uncertain times."
She ended her statement by saying, "With enduring faith in God and each other, we will get through this difficult period, and sooner, rather than later, I assure you, the sun will rise again."