T&T Slams OAS on Venezuelan Migrants Report
January 6, 2021

3 minutes read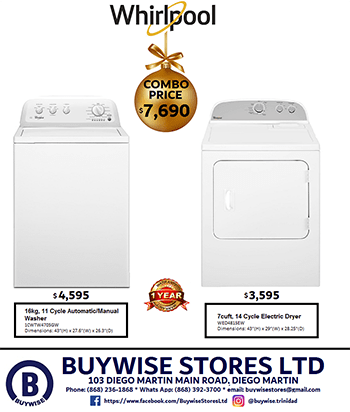 THE Government of Trinidad and Tobago slams the Organisation of American States (OAS) for misinformation being shared concerning the deaths of 33 Venezuelans last year.
A release on Tuesday from the Ministry of Foreign Affairs and CARICOM stated that the OAS was deliberately attempting to tarnish the name and reputation of T&T.
The statement was also shared by the Office of the Prime Minister on social media.
The ministry stated, "The latest in the OAS's acts is its press release of December 30, 2020 titled 'New report warns number of Venezuelan refugees and migrants could rise to 7 million in 2021' in which it made reference to the tragic loss of life of 33 Venezuelans but inaccurately stated that the remains of the deceased were found 'on maritime border of Venezuela and Trinidad and Tobago.' Factual records have detailed that the incident occurred in Venezuelan waters off the coast of Guiria."
It continued, "To use the tragic circumstance and even the death of Venezuelan nationals in such a manner is distasteful, reprehensible and goes against the purpose of the organisation and its General Secretariat."
The ministry stated, "The Government of Trinidad and Tobago has called on the OAS to cease this activity. The OAS's current course can result in incalculable damage to the integrity of the organisation and the trust reposed by legitimate members."
The situation report prepared by the Office of the OAS General Secretariat headed by David Smolansky, presented a balance of the year 2020 for Venezuelan refugees and migrants.
In its last press release for 2020, OAS stated, "The report highlights that 2020 concludes with a total of 5.4 million Venezuelans exiled and identifies challenges that must be addressed in the next year.
"This includes the increase in the number of entries through irregular routes, as well as the growing number of Venezuelans who disappear or die trying to reach an island in the Caribbean.
"Likewise, the document warns that the conditions of vulnerability with which Venezuelans arrive in host countries are increasingly critical and urges joint efforts throughout the region to reinforce regular routes to cross borders in 2021 and facilitate mechanisms protection for a population fleeing for humanitarian reasons.'"
Last month, Prime Minister Dr Keith Rowley maintained his position concerning the OAS and international calls for T&T to do more to assist Venezuelans when T&T has done more to assist the Venezuelans than any other country. Dr Rowley said his government will not be pressured by international and local bodies to extend aid that could become unmanageable.