T&T Records 19º Celsius
January 5, 2021

2 minutes read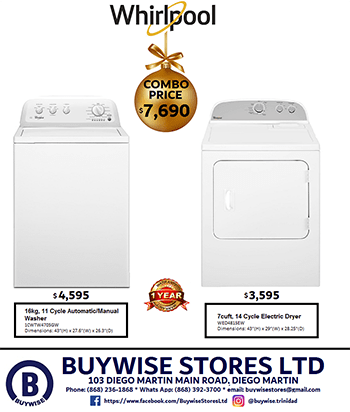 By Sue-Ann Wayow
TEN years ago, Trinidad and Tobago recorded an extremely low temperature of 19ºCelsius, one that was repeated on Tuesday during pre-dawn hours.
The Trinidad and Tobago Meterorological Serbvice (Met Office) in a media release at 3.30 pm on Tuesday stated, "This is the lowest temperature recorded at Piarco for January or any other month during the last decade since 2011."
However, it was not uncommon for the month of January to experience extremely cold weather as 50 out of 62 Januarys from 1960 to 2021 have produced minimum temperatures below 20 degrees Celsius, the Met Office added.
The lowest temperature recorded at Piarco was in 1964 during the month of January at 16.1º Celsius.
The Met Office stated, "This (temperature) was due to colder air from the north encroaching onto Trinidad and Tobago, in conditions where the winds were mostly calm, with pre-existing very dry conditions, and almost cloud-free skies for most of the night."
The coldest night of the year depended on individual weather systems but is also always based on seasonal cycles.
On average, for much of Trinidad and Tobago, the coldest nights occur during December to February with January being cooler than the other months.
It was for that reason that the Met office 2021 Dry Season Rainfall and Temperature Outlook indicated, "Few nights during January and February are likely to be relatively cold  with minimum temperatures falling below 20ºCelsius."