TT Police: $4.5M in Losses from 664 AMB Card Fraud Cases
September 18, 2019

5 minutes read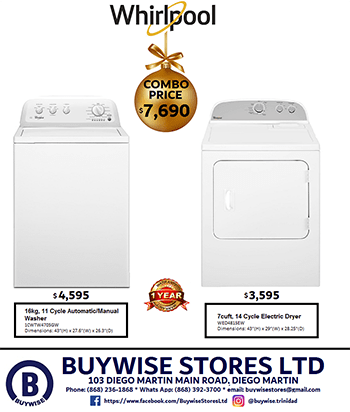 ST AUGUSTINE – POLICE have held seven Venezuelans and one Trinidadian man for fraud relating to Automated Banking Machine (ATM) cards.
According to acting Superintendent of the Fraud Squad Curt Simon, the arrests were made in the St Augustine district and further investigations led to the recovery of a number of gadgets used to perpetrate this type of fraud.
He was speaking on Wednesday at the weekly police briefing along with Public Information Officer of the Trinidad and Tobago Police Service (TTPS) acting Superintendent Wayne Mystar.
Simon said the eight men were found tampering with an ABM at a popular mall in East Trinidad.
He said after further investigations, the officers found more than 100 counterfeit ABM cards, a number of gadgets used in the perpetration of the ABM fraud and the men should be appearing in court soon.
Simon said the number of cards found meant that they could have been used throughout Trinidad and Tobago "and persons can become very enriched in a short space of time."
He said for the year thus far there have been 664 reports of ABM card fraud resulting in $4.5 million in losses. He described this as "astounding."
ABM Task Force
Simon said an ABM task force has been established within the Fraud Squad to deal with this type of crime.
He said for the year so far there have been 555 reported general fraud matters with 59 people being charged and 140 cases being laid.
Simon said it was quite common for one individual to be responsible for more than one fraud offence.
He also noted that there were numerous cases of forgery of deeds, birth papers and drivers' permits.
Simon said last week, the Arouca Police arrested an individual for counterfeit currency and a recent breakthrough in Couva revealed an "alarming" number of fraudulent drivers' permits and deeds.
Online Fraud
He warned women to "try and avoid being taken online."
Simon said there were a number of cases where women were duped after meeting men online.
He said after meeting online, these women would then decide to married the men who would then present them with pictures of wedding dresses for the bride and the bridesmaids.
Simon said the fraudster would then say that he had problems clearing the items and needed money which will be provided by the woman. The fraudster would then disappear.
He said in one instance a woman was defrauded out of $40,000.
Simon warned the public not to respond to online ads without verifying the legitimacy of them.
He said another way to steal money online was by creating a similar email address to one that receives money.
Simon said the fraudster would alter one of the letters or symbols in another address to make it look like the legitimate one.
He said this was a very complex crime and they have never recovered any money from this type of fraud which has been perpetrated from email addresses in Jamaica, Nigeria and France.
Simon advised the public to avoid giving out bank card PIN numbers, your date of birth and any personal financial info.
Land Fraud
He said it was "amazing" how people were taken in with land fraud.
Simon said the public needed to be more sensitive as land in Trinidad "is never cheap" and people should not respond to offers because "they see a good deal."
He said the fraud squad was investigating 14 fraudulent land transactions amounting to $2.5 million.
Simon advises anyone doing a land transaction to go by a reputable attorney and do the basic searches.
He said the public should feel confident that the Fraud Squad was working and its members were constantly being trained in fraud investigations, interviewing skills, document examination, cyber crime investigations and counterfeit currency detection.