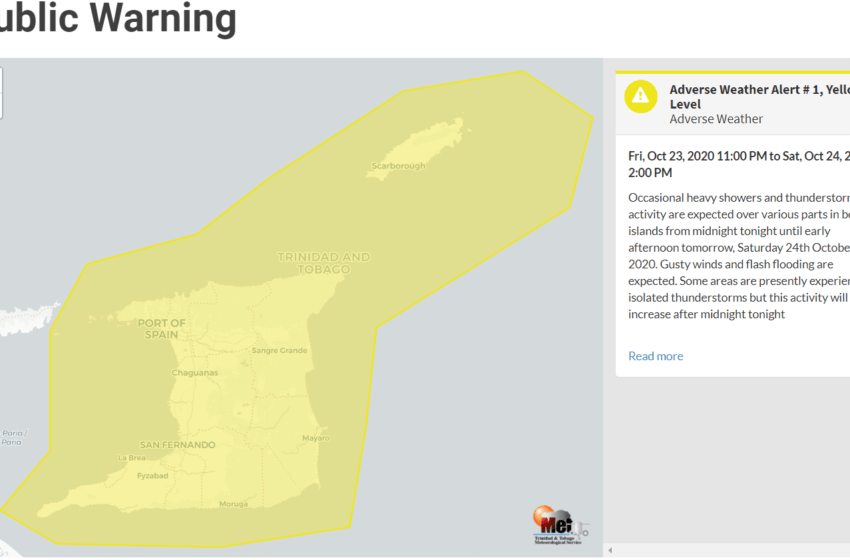 Courtesy T&T Met Office
T&T on Yellow Weather Alert
October 23, 2020

1 minute read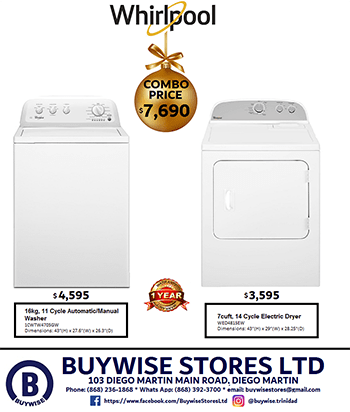 TRINIDAD and Tobago is on a yellow weather alert from the Trinidad and Tobago Meteorological Service (Met Office).
The Met Office stated on its website, "Occasional heavy showers and thunderstorm activity are expected over various parts in both islands from midnight tonight until early afternoon tomorrow, Saturday 24, October 2020.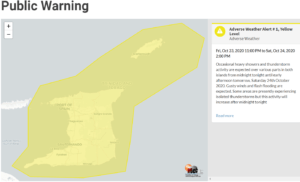 "Gusty winds and flash flooding are expected. Some areas are presently experiencing isolated thunderstorms but this activity will increase after midnight tonight."
The alert was issued at 4.09 pm on Friday.
The public is being advised to monitor weather conditions and take any necessary precautions.
The adverse weather alert will be in effect from 11 pm on Friday to 2 pm on Saturday.