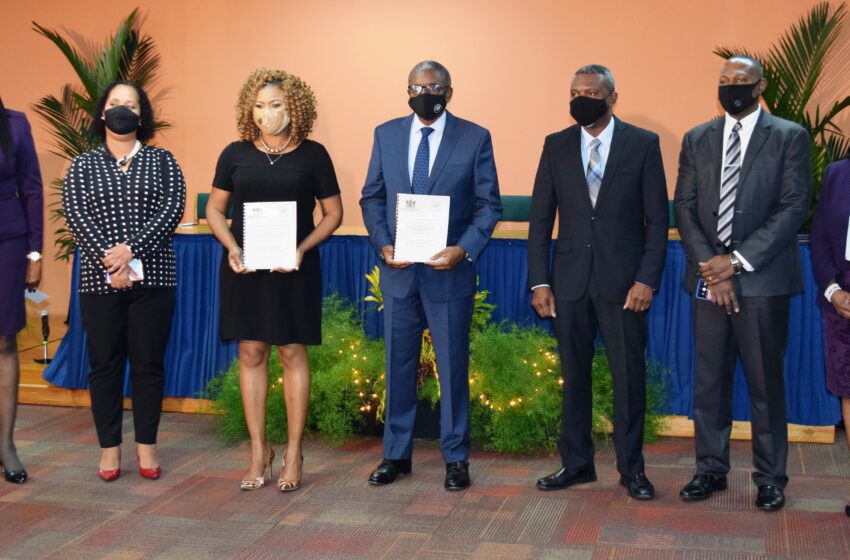 ????????????????????????????????????
SIM Cards for Online Students
October 23, 2020
1

2 minutes read
THE telecommunications regulator and a service provider in Trinidad and Tobago have signed an agreement with the Ministry of Education to provide electronic devices, SIM cards and internet packages to assist in the online education process.
On Friday, Education Minister Dr Nyan Gadsby-Dolly signed a Memorandum of Understanding (MoU) with the Telecommunication Authority of Trinidad and Tobago (TATT) which will allow for the supply of ICT-enabled devices and SIM cards with data plans to public schools. The signing, which took place at TATT's Barataria office, was an agreement on the provision of 10,000 devices to pupils in need.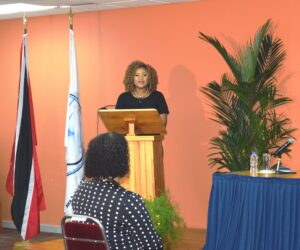 In a press release issued by the Ministry of Education, the ministry stated that the highlights of the MOU included that the  Telecommunications Services of Trinidad and Tobago Limited (TSTT) and Digicel (Trinidad & Tobago) Limited to procure and provide, in total,10,000 ICT-enabled devices, 10,000 SIM cards and three  months internet packages.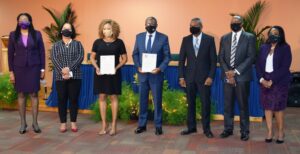 "ICT-enabled devices" means tablets equipped with a SIM card slot, screen protectors and cases that will be connected to the internet by the mobile service provider, the ministry stated.
The ministry stated, "The MOE will accept and distribute the ICT-enabled devices and SIM cards with mobile internet packages to students of public schools in need."