Tropical Wave Approaching Lesser Antilles
October 13, 2020

1 minute read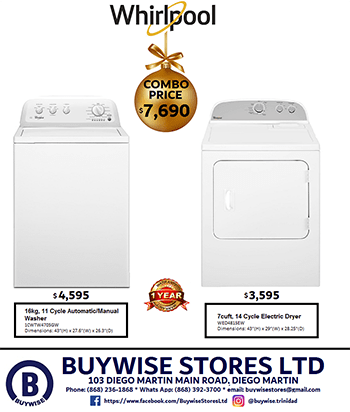 A TROPICAL wave is approaching the Lesser Antilles and should reach Trinidad and Tobago by Thursday.
The Trinidad and Tobago Meteorological Service (TTMS) issued a statement on Tuesday stating that the activity associated with the Atlantic tropical wave is forecasted to reach the Lesser Antilles by Wednesday.
The TTMS stated, "Regardless of development, this system will likely produce gusty winds and locally heavy rainfall across portions of the Northern Windward and Leeward islands from the evening of Wednesday 14th October 2020 and across Trinidad and Tobago from early morning on Thursday 15th October 2020."
It stated that the tropical wave had a 20% chance of development over the next 28 hours which was relatively low.
The TTMS added that the situation will continue to be monitored and another update will be issued at 10 a.m. on Wednesday or earlier if necessary.