SWRHA Health Workers Demand Outstanding $$
June 18, 2020

4 minutes read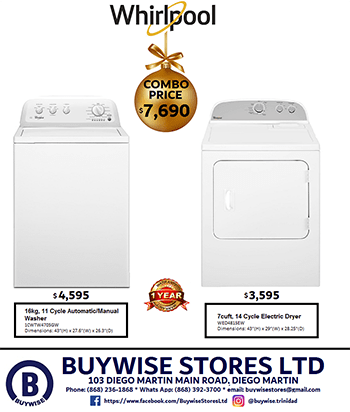 NURSES, midwives and other healthcare workers of the South West Regional Health Authority (SWRHA) protest outside the San Fernando Teaching Hospital on Thursday morning.
There were shouts of: "Compensation good for the teachers. It good for the nurses!"
That was in reference to the Ministry of Education paying teachers stipends to come out to prepare students for the Secondary Entrance Assessment (SEA) exams that will take place on August 20. SEA was postponed from April due to Covid-19.
At the protest on Thursday, president of Registered Nurses Association Idi Stuart said that there was going to be a massive protest on July 1 in Port-of-Spain starting from the Queen's Park Savannah and ending at the office of Minster of Health Terrence Deyalsingh on Park Street.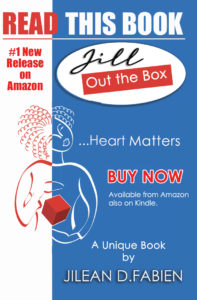 Stuart said the protest could be avoided if Deyalsingh meets with the association to deal with their issues before July 1.
He said the outstanding issues included permanent employed for nursing and midwives attached to all RHAs, back pay of increments and non-payment of arrears, owed gratuity and the poor conditions of the ambulances at all RHAs. He said the ambulances were illegal and should be pulled off the roads.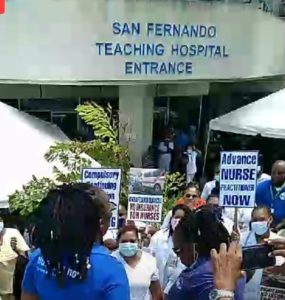 Stuart said the Ministry of Health spent more than $1.2 billion to build permanent structures in Arima, Point Fortin and Sangre Grande but there were still nurses and midwives who were temporarily employed in the RHAs.
He made reference to the full payment of arrears for increments for North Central Regional Health Authority from June 30 to July 4.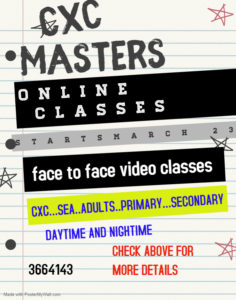 Stuart said if protests were needed to get what was due to the SWRHA workers, they will protest.
He said the NCRHA was extremely short staffed with about 600 nurses in five hospitals with the SWRHA with twice that number in two hospitals.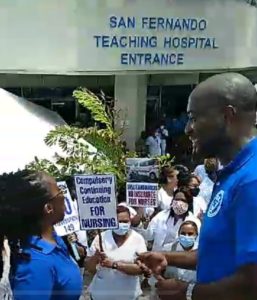 Stuart said SWRHA worker were demanding outstanding payments for 2013.