Leatherback sea turtle
Sea Turtle Task Force Appointed
January 5, 2021

3 minutes read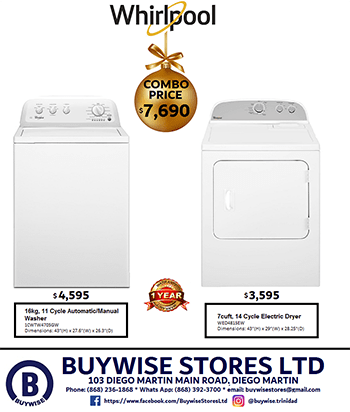 By Sue-Ann Wayow
THE turtle nesting season is scheduled to begin in March and plans are being made to have further protection of the endangered species.
Planning and Development Minister Camille Robinson-Regis  announced that  a National Sea Turtle Task Force was appointed to  serve for a period of three years and one of the key roles would be oversee and co-ordinate sea turtle research and conservation activities in the country.
The turtle nesting season in T&T usually spans from March to August.
In a press release on Tuesday Robinson-Regis said, "Our twin island nation is internationally recognised as one of the largest nesting sites for leatherback turtles in the world and the Ministry of Planning and Development, which also has responsibility for the environment, is working to protect this and other animal species."
Five species of sea turtles visit T&T's shores, namely the leatherback, loggerhead, hawksbill, green and olive ridley turtles, which have all received the designation of Environmentally Sensitive Species (ESS) by the Environmental Management Authority (EMA).
The leatherback and the loggerhead turtle are listed as vulnerable,  the hawksbill is critically endangered, the green turtle is endangered and the olive ridley is listed as another vulnerable species.  In addition to the traditional threats to the sea turtle populations such as by catch, illegal poaching, pollution, habitat loss due to coastal development, the task force will also have to investigate and provide solutions for other threats to these creatures brought about by climate change.
The members of the National Sea Turtle Task Force will be  chaired by the EMA.
It includes representatives from the Ministries of Planning and Development, Agriculture, National Security, Tourism, Institute of Marine Affairs (IMA) and the Tobago House of Assembly.  Non-governmental organisations are also part of the Task Force and include Turtle Village Trust, Nature Seekers, Grande Riviere Tour Guide Association and Save our Turtles.  The University of the West Indies (UWI), the University of Trinidad and Tobago (UTT) and the School of Veterinary Medicine are also involved the Ministry of Planning and Development stated.
The Task Force is also to assist in achieving the Sustainable Development Goals (SDGs), principally life below water and life on land.
Some other functions of the National Sea Turtle Task Force include: provision of technical guidance to the Minister responsible for management of the five marine turtles, revision of the Sea Turtle Recovery Action Plan (STRAP) and the development of a long-term action plan to address declining leatherback turtle numbers, identify funding for local programmes and projects, collaborating with all national and international stakeholders and experts and building public awareness.