The Red House where the Parliament of Trinidad and Tobago sits. Photo: Azlan Mohammed
FFOS: Put Timelines for Laws
January 5, 2021

3 minutes read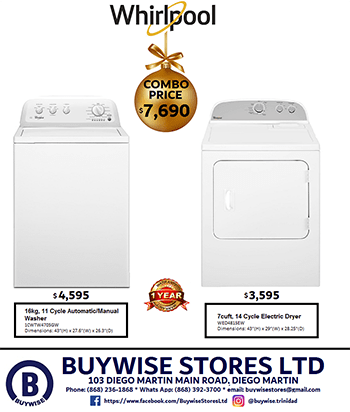 GOVERNMENT should put concrete timelines on the passage of certain types of legislation and the recently passed Public Procurement Bill must be repealed.
Corporate Secretary of Fishermen and Friends of the Sea (FFOS) Gary Aboud made several suggestions in a letter to Attorney General  Faris Al-Rawi.FFOS also wants meaningful discussions with the general public and not just a selected few private citizens
Aboud said, "As a matter of priority, the Public Procurement and Disposal of Property (Amendment) Act (2020) (PDPP), which exempts government to government agreements from the Office of the Procurement Regulator's (OPR) purview must be repealed. FFOS join the Joint Consultative Council for the Construction Industry (JCC), the Trinidad and Tobago Transparency Institute (TTTI) and the OPR itself who have indicated that this amendment undermines the principles of accountability, integrity, transparency, value of money, and the very foundation of the PPDP.
"We echo the sentiments of Mr James Chang Kit, former Deputy Chairman of the OPR, and respectfully urge the Government reverse the PDPP's 'emasculation.'"
FFOS commended the government on the "resurfacing" of the Beverage Container and Whistleblower Protection Bill but has little confidence that such commitments will ever materialise.
"For the past 20 years, the Beverage Container Bill has been on successive legislative agendas without being laid in Parliament. In June 2019, former Minister of Public Utilities, Conrad Le Hunte stated the Bill was "98% complete and would be tabled in Parliament in a few weeks." Likewise, the Whistleblower Protection Bill, which was promised by Prime Minister Dr Keith  Rowley in 2015, is still being "discussed" well into his second term," Aboud said.
Referring to an incident in 2018, Aboud claimed that FFOS got an internal memo which showed managerial "rubber stamping" by the Environmental Management Authority (EMA).
In response to this leakage, staff of the EMA were interrogated behind closed doors and shortly thereafter, the employment contracts of several innocent persons were not renewed.
"Where was Whistleblower Protection then?" he asked.
And Aboud said Government must pass the Extractive Industries Transparency Initiative (EITI) Bill especially since Trinidad and Tobago has been an implementing partner of the EITI for the past nine years.
"The EITI Bill once enacted eliminates voluntary participation of the EITI standards and requires mandatory involvement from all oil, gas and mining companies. Without this legislative oversight, disclosure of information and transparency in revenue collection in the extractive sector will continue to diminish," Aboud said.
He said presently only five of the 90 active quarries were voluntarily disclosing financial information and there was continued reliance on an extractor self-regulated "honour system" to determine the volume of minerals extracted.