From left CEO of Pennalcol.com, John Devaux, external relations advisor, Kelli-Marie Patel, 3rd place winner form Talparo RC Primary School, 2nd place winner student representative of Richmond Street Boys' AC School, Minister of Public Utilities Marvin Gonzales, 1st place winner of St Joseph Girl's RC School, bpTT Vice president, corporate operations, Giselle Thompson and Co-founder of Pennacool.com Phaessuh Kromah.
SCICON Announces Winners
December 22, 2020
0

3 minutes read
TRINIDAD and Tobago's first Science and Conservation Challenge (SCICON) came to an end last Friday and the winners have been announced.
The Ministry of Public Utilities, along with bpTT and Shell T&T partnered with Pennacool.com on the project.

The prize-giving ceremony was held on Friday at the Ministry's head office.
On Monday, the ministry stated in a press release, "Online learning became quite prevalent during the Covid-19 pandemic so an initiative was undertaken to revolutionise methods of learning for children which encompassed the primary school science curriculum. The project covers relevant topics and propagates the practices of conservation."
Area experts of state-owned companies were used to educate  children on the importance of waste reduction and management, water and electricity conservation.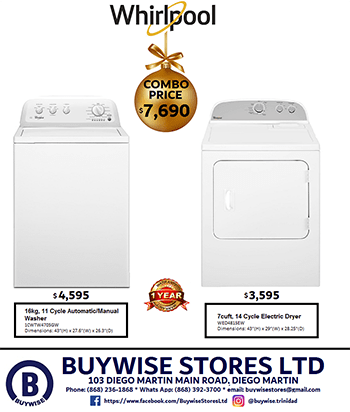 The winners of SCICON were chosen from over 4,000 pupils, with at least 300 teachers and 50 schools participating, the ministry stated.

At the ceremony, Public Utilities Minister Marvin Gonzales said, "This is how we shape and influence our collective future. And so I salute the students and teachers who would have put their minds and imaginations to work over the past term to come up with innovative and practical solutions to real-life challenges faced by our communities in the area of conservation."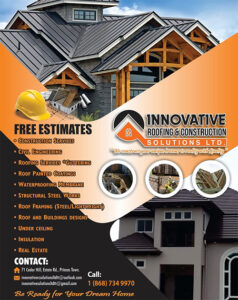 Teachers, pupils and schools received cash prizes, bookstore vouchers and android tablets.
Placing first in the competition was Herlin Phillip O'Brien from  St Joseph's Girls' RC School. The school received $6,000.

Adrian Thomas, a pupil of Richmond Street Boys' AC School, came in second place and his school was awarded $4000.
And in third place, Melissa Mathura from the  Talparo RC Primary School won the $2,000 for her school.
All the winning classes also received $1,000.
Also in attendance were representatives of the sponsors, Giselle Thompson, bpTT, and Kellie Marie Patel, Shell T&T.