Deryck Mathura
Politics & SEA
August 20, 2020
51

4 minutes read
By Sue-Ann Wayow
BEING the father of a Standard Five pupil who wrote the Secondary Entrance Assessment (SEA) on Thursday and having involvement in politics was not exactly the easiest of tasks for councillor Deryck Mathura but he was able to manage both roles.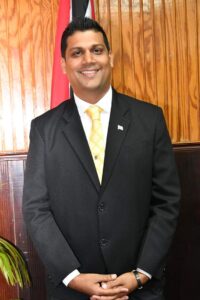 His son, Sameer Mathura, a pupil of TML Primary School in San Fernando, was among the more than 19,000 pupils who wrote the exam under strict Covid-19 protocols.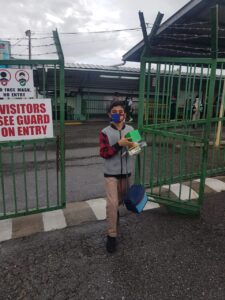 Mathura, the United National Congress (UNC) councillor for Inverness/Princes Town South said it was a joint effort between him and his wife Kamille to make Sameer SEA ready. Mathura and his wife also have a daughter, Shriya.
He said, "My contribution basically was more of the pep talks and motivation, my wife would have been the driving force when it came to working with him every day."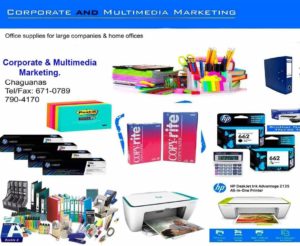 Mathura would have been very much involved in the political campaigning season leading up to the general election on August 10.  The new Cabinet was announced on Wednesday evening by Prime Minister Dr Keith Rowley and newly-sworn in Education Minister was one of the first ministers to hit the ground with visits to three primary schools on Thursday.
Mathura said, "The challenge with the politics the sea was basically more with meetings clashing with  lessons in the afternoon period  but I was always able to work around that.  We as parents have to continue adding value to our kids lives every day. Whatever the results, one has to always remember that we all develop and mature differently and at different times and as I tell my kids, you always have to keep on trying."
Mathura said his son was anxious to be able to finally do the exam after he had to resort to on-line classes with his teacher following the closure of schools. But he was calm and relaxed on the morning prior to the exam.
"His feedback this afternoon was that the paper was not as difficult as they expected. It was workable," he said.
To reward his son who loves cricket, Mathura bought him his favourite treats and the intention was to watch the CPL cricket match on Thursday evening.