Ambassador of Japan to T&T Tatsuo Hirayama and Police Commissioner Gary Griffith
Police Trainees to Learn Judo
January 6, 2021

2 minutes read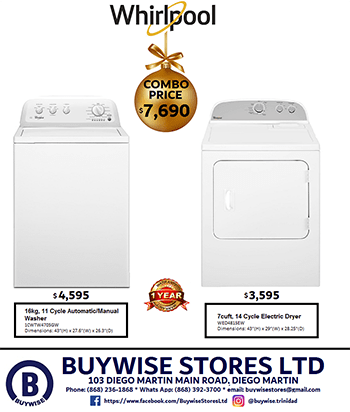 JAPANESE martial art Judo will soon be practiced by 200 trainee police officers as part their training programme at the Police Academy.
In a press release by the Trinidad and Tobago Police Service (TTPS) stated that Commissioner of Police Gary Griffith made the decision following a meeting with Ambassador of Japan to T&T Tatsuo Hirayama on Wednesday.
Hirayama said the Government of Japan wanted to assist with the promotion of Judo in the TTPS since it greatly benefitted officers physically and mentally adding   that training in the martial art was mandatory for all police officers in Japan and was widely adopted by police forces in Europe.
The meeting which took place at Police Administration Building, Port of Spain was also attended by Security Attaché at the Mission Tomoya Hata and Director and Head Instructor of the Queen's Park Judo Club Mark Littrean and Head, Executive Management Services (TTPS) Sheldon Edghill.
Littrean was recently awarded a commendation from the Ministry of Foreign Affairs of Japan, for his contribution to the promotion of Judo in Trinidad and Tobago. Littrean said he hoped to see the TTPS become self-sufficient in training Judo to its officers, as well as to at-risk youths since it can be a life-changing activity and turn them away from a life of crime.
Griffith informed Hirayama and Littrean that he was very interested in finding new ways for officers to exercise restraint and not be confrontational in the execution of their duties.
He said the use of Judo can form part of the Minimum Use of Force policy within the TTPS and also give officers a level of self-confidence while on the job.
Griffith said that a pilot program will be rolled out at the end of January with 200 new recruits entering the Police Academy being trained in the martial art.