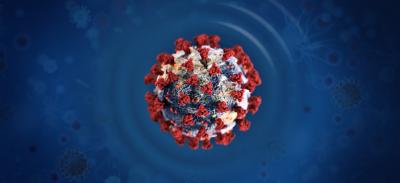 Ministry Looking into Reports of Covid Among Health Workers at POSGH
January 6, 2021
106

1 minute read
HEALTH Minister Terrence Deyalsingh is taking reports of a spread of Covid-19 among healthcare workers at the Port-of-Spain General Hospital very seriously.
He was speaking at the virtual presser of the Ministry of Health on Monday.
Deyalsingh said there was a meeting among the chief executive officers of the regional health authorities to deal with the matter.
He said, "I, personally, as the Minister of Health reviewed that very seriously. The safety of all healthcare workers is my main concern.
"Yesterday morning at 8.30, myself and the CMO (Chief Medical Officer) met with all CEOs across the board to discuss the issue and come up with solutions to make sure what happens at Port of Spain isn't replicated across the healthcare system."
Deyalsingh said the CMO has alerted the person in charge of Infection Prevention Control regarding the steps to take.
He said a meeting was also held with President of the Registered Nursing Association Idi Stuart to work together to find solutions to the problems.
Deyalsingh said, "The CEO and Chief Operating Officer, Infection Prevention Control doctor, they are all aware of the situation and will do the best for our healthcare workers."