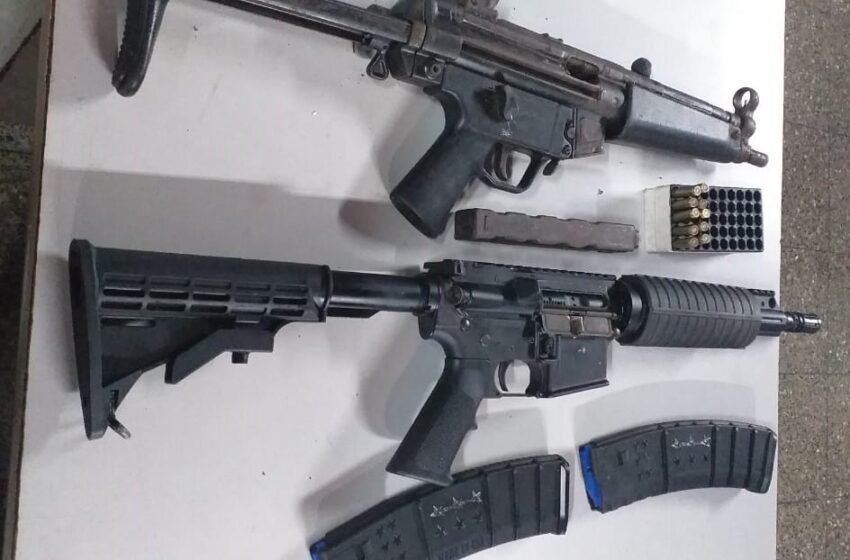 Police Arrest Murder Suspect
October 18, 2020
0

2 minutes read
A 42-YEAR-OLD man, wanted for questioning for several murders and shootings in south Trinidad, has been arrested.
He was found with two high-powered weapons.
Police are now searching for other members of two gangs which are also operating in south.
Police reported that around 9.30 pm on Saturday, members of the Southern Division Task Force were on mobile patrol along Boodoosingh Street, Vistabella, when they had cause to stop and search a suspect, who lives at Hubert Rance Street, San Fernando.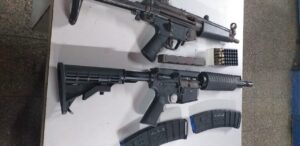 The officers reportedly found a black plastic bag which contained a M4 Assault Rifle with two magazines, ten rounds of 5.56 ammunition, one Heckler and Koch A5 submachine gun with one magazine.
The suspect was arrested and taken to the Marabella Police Station for questioning.
Investigators described the suspect as a key member of a gang operating in south Trinidad and that he was wanted for a series of murders and shootings.
Acting Commissioner of Police Mc Donald Jacob said the police officers of the Southern Division and other units within the TTPS have no intention to sit idly by and allow the criminal elements to continue with their operations.
Jacob said, "Our intention is to attack with all the artillery given to us within the law. Our message is a simple one for the other gang members – give up now or stand the consequences."