Akeem Kinsale
Penal Couple Charged for Gun, Ammo Possession
November 16, 2020

2 minutes read
POLICE have a charged a man and woman for the possession of a firearm and ammunition.
Akeem Kinsale, 27, and Nicole Cedeno, 23, both of Sunrees Road, Penal, were arrested on Wednesday and charged on Friday.
They were expected to appear before a Siparia Magistrate on Monday.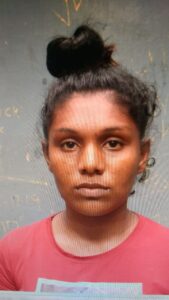 Officers of the Penal Criminal Investigations Department (CID) and South Western Division Task Force (SWDTF) executed a search warrant at a residence in Penal and allegedly found a Glock pistol with a magazine containing six rounds of ammunition.
The couple was arrested by PC Heralal.
The exercise also included Sgt Haynes, Cpl Thompson, and acting Supt Gunness.