Patriotic says it has $1B to Restart Refinery
February 21, 2021

3 minutes read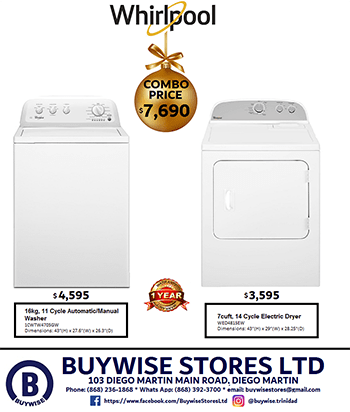 PATRIOTIC Energies and Technologies Limited says it has US$1 billion to restart the Pointe-a-Pierre Refinery.
In a release on Saturday it stated, "Arriving at an agreement would allow Patriotic to make its upfront payment of US$500 Million and invest another US$500 Million to restart the refinery."
Patriotic is requesting another meeting with Imbert after being blanked on three occasions in trying to acquire the Pointe-a-Pierre refinery.
The release came after one by Minster of Finance Colm Imbert who said that Patriotic wanted the refinery for free.
Patriotic stated that it appeared that Imbert had "significant and serious misunderstandings about Patriotic's proposal."
It stated that it has made attempted on February 5 and 9 to meet with Imbert.
The release stated, "In complex financial arrangements such as the one contemplated, Patriotic understands that there is need for dialogue to ratify positions of parties since the parties may have varying expectations."
It stated that Patriotic requested that the Government provide it with Tax Credits that were provisioned in the incentive package offered for investment in the Oil and Gas sector.
Patriotic stated that the Government currently offer Tax credits of 140% of the investment made in the sector.
It stated that transferability of the Tax Credit model of financing was commonplace in international financial markets and has been proposed to the Government as a path forward.
The terms of any Tax Credit requested are subject to negotiations and Patriotic was ready to address all related concerns, the release added.

It stated, "There is absolutely no doubt that Patriotic has access to the US$1 Billion required to acquire and restart the refinery.
"There is also no doubt as it relates to its partners to adequately support Patriotic in restarting and profitably operating the assets.
"The parties now need to work together to finalise the terms under which the government is prepared to receive the upfront payment of US$500 million.
"As such Patriotic, its bankers and technical team would like to publicly request an urgent meeting with the Honourable Minister of Finance and his technical team to arrive at mutually agreeable terms."