Covid-19 injection
400 Get Covid-19 Vaccine in T&T
Recreational Sports Open
February 20, 2021

2 minutes read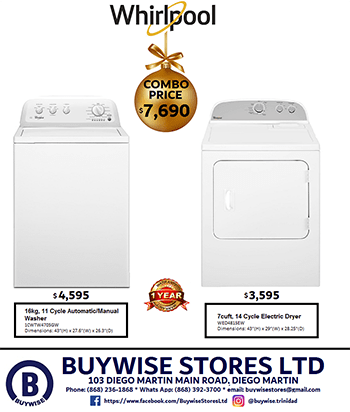 By Prior Beharry
FOUR hundred healthcare workers have received the Covid-19 vaccine in Trinidad and Tobago as of Friday.
The vaccines began being administered in Trinidad and Tobago  on Wednesday.
Minister of Health Terrence Deyalsingh said 400 frontline healthcare workers have thus far received the vaccine and rollout in Tobago was expected to start on Saturday.
He was speaking at the virtual presser of his ministry on Saturday.
Deyalsingh gave the breakdown of the vaccine rollout as follows:
North Central Reginal Health Authority – 120 (Wednesday);
NCRHA – 96 (Thursday);
NCRHA – 76 (Friday); and
South West Regional Health Authority -108 (Friday).
Chief Medical Officer Dr Roshan Parasram said some frontline workers who took the Covid-19 vaccine have reported mild pain at the injection site and fatigue for a day or two.
Dr Parasram said the ministry will stick to the timeframe of six to 12 weeks weeks for the administering of the second booster shot.
He noted that a person would been given an appointement for his second jab when he gets the first.
The CMO said the Oxford-AstraZeneca vaccine has a shelf life of six months from production.
Minister of Sport and Community Development Shamfa Cudjoe said that sporting activity for recreational purposes will be opened from Monday.
She noted that these activities must cater for 22 people or fewer.
Cudjoe stressed that leagues would not opened and that these new measures do not apply to sports played indoors.