Government Blanks Patriotic for 3rd Time…
No Pointe-a-Pierre Refinery for OWTU Company
February 18, 2021

3 minutes read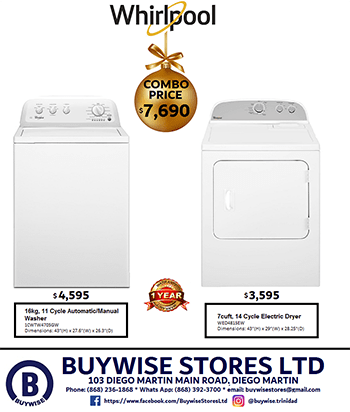 FOR a third time, the Government has rejected a bid by Patriotic Energies and Technologies Company Limited for the purchase of the Pointe-a-Pierre refinery.
Speaking at a post-Cabinet news conference on Thursday, Finance Minister Colm Imbert said that Patriotic has put forward two options which were rejected by the Government.
He said the first was for tax credits to Patriotic in the amount of US$750 million.
Imbert said, "The tax credits would be divisible, meaning that they could be divided into smaller amounts and transferable, such that Patriotic would be able to sell them to a third party.
"When government issues the credits, Patriotic would transfer them to Credit Suisse, who would be empowered to sell the credit at US$100 million or US$680 million per year."
This he said would allow them to sell those credits to any third party.
Under this option, Imbert said Patriotic would gain access to the Paria Fuel Trading Company and the Guaracara Refining Company at no cost and therefore own the assets and could also pledge them or mortgage them for future financing at no risk to them.
Imbert added, "The greatest risk to government and the country would be the loss by Patriotic of these assets."
The second option, he said, involved a "receivables purchase agreement" between Patriotic and Credit Suisse.
Imbert said the purchaser would agree to buy the assets in the form of receivables from Trinidad Petroleum, the holding company which owns Heritage, Paria and Guaracara.
He added, "This is similar to Patriotic and Trinidad Petroleum entering into a hire purchase agreement to purchase the refinery and Paria and Fuel Trading assets, with the government, rather than Patriotic, servicing the financing over time."
The minster of finance said, "So in option two, a loan of US$500 to US$550 million is arranged by Credit Suisse and the government is required to service the loan."
He said this was an offer the Government could not accept.
Imbert said Trinidad Petroleum and the government would not return to the open market to pursue all options regarding the refinery and its assets.