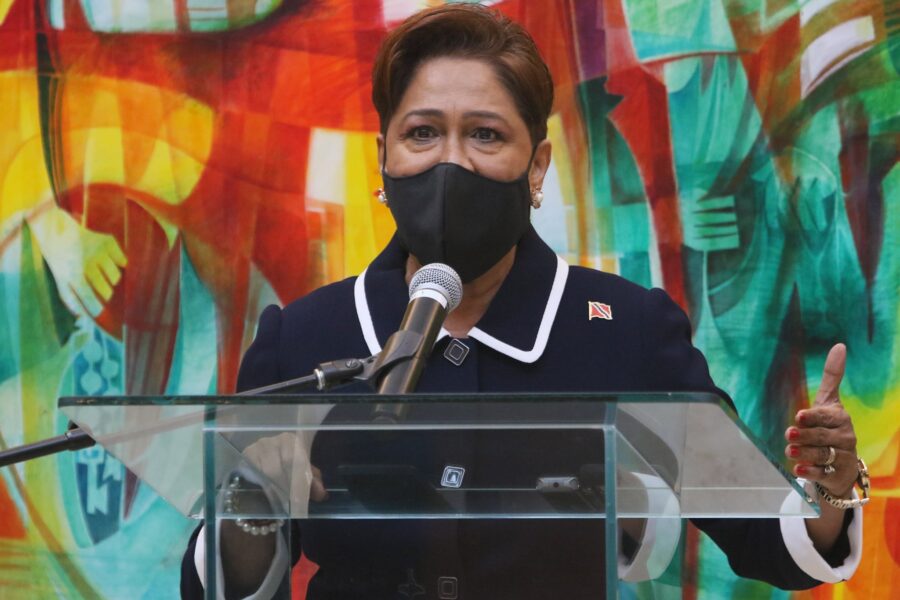 Opposition Leader Kamla Persad-Bissessar. Photo/T&T Parliament
Opposition Leader: Reduction in Scholarships Shameful
November 13, 2020
0

3 minutes read
By Sue-Ann Wayow
THE Ministry of Education's decision to reduce the availability of national scholarships and to stop funding for post graduate degrees is a big blow to the young people of Trinidad and Tobago.
According to Opposition Leader Kamla Persad-Bissessar, the move was "most unfortunate and disgraceful and shameful" and it is a decision that should be reconsidered since many jobs require a tertiary level education.
On Friday, the ministry announced that only 100 scholarships will now be available to secondary school pupils entering university and that the Government Assisted Tuition Expenses (GATE) fund would no longer be available for persons wanting to pursue a Master's degree.
On Friday evening, speaking at a virtual press conference, Persad-Bissessar said, "You could find money for so many things but one of the most important things that we should find money for is for the education of our people. Human resource development is critical and vital if we are to have sustainable development."
The former Minister of Education added, "When we were in government under (former prime minister) Mr (Basdeo)Panday, oil was $9 a barrel and the scholarships were 100. How were we able to do it then? Because it was things we gave priority to and so we need to come and look at it again. The cutting of this is a tremendous blow to I think the young people of our country, the young students."