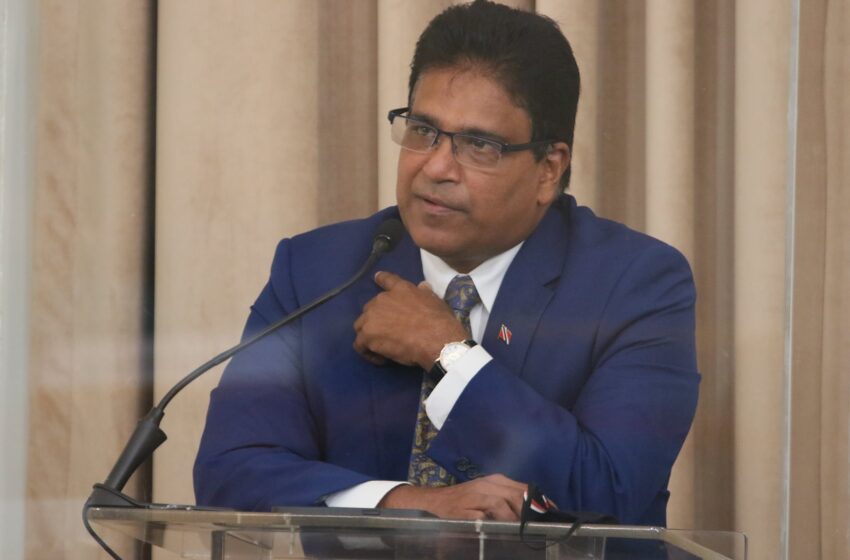 Dr Roodal Moonilal. Photo: T&T Parliament
Moonilal: Is John Jeremie a Director of a Company Involved in an $84M Contract for CCTV Cameras?
February 11, 2021

4 minutes read
By Prior Beharry
OROPOUCHE MP Dr Roodal Moonilal is asking whether former People's National Movement (PNM) attorney general John Jeremie is a director of a company involved in an $84 million contract to provide Closed Circuit Television (CCTV) cameras across Trinidad and Tobago.
He was speaking at the United National Congress (UNC) Pavement Report in San Fernando on Thursday night.
Dr Moonilal said a Canadian company Johnson Controls has been awarded a contract to provide CCTV cameras across T&T.
National Security Minister Stuart Young has admitted that 800 of the 1,800 CCTVs in the country were not working.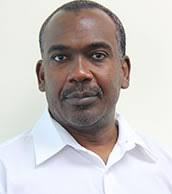 Moonilal said the government has continued a month-to-month contract with TSTT and asked how was the contract awarded to Johnson Controls.
He noted that Johnson Controls will only provide the cameras not operation.
Moonilal said, "As I told you Monday operations will be by a spy agency under the responsibility to Stuart Young."
He asked, "Was there a competitive bidding process? When was this advertised? Who were the bidders? Was this a sole select contract? Who introduced Johnson Controls to the government? When did they bid? When was the deadline? Who evaluated the bid? Who was the contact?
He said Attorney General Faris Al-Rawi boasted about taking to the Parliament the Evidence Bill which would allow evidence from CCTVs, "when 800 not working."
Moonilal said Johnson Controls has two local partners for distribution – Peakes Technologies of Shops of Arima and Energy Dynamics.
He said that raised an alarm since "we know about Peakes, but we don't know anything about Energy Dynamics."
The MP said company documents dated October 2, 2020, showed the directors of Energy Dynamics.
Dr Moonilal said the directors were Andre Escalante, mechanical engineer Dennis Ramsumair, businessman Mark Jardine and attorney John Jeremie.
He said, "Now if it is the same person he is a former attorney general of Trinidad…
"I want to tell you something, they may be two John Jeremies operating…
"But if it's the same attorney-at-law, he is a former attorney general… a PNM operative…
"Energy Dynamics is the company linked to this one (Johnson Controls) who had no bid, not at all. They come out of the blue, got a contract for $84 million form National Security and John Jeremie sits as the director, he direct the affairs, take care of their business, ensure all is well with their company.
"We ask the question, if this is true… what process was used, was Stuart Young aware that a former PNM attorney general was a director of a company linked to the Canadian company?
"Was this the local company that put them on. Because when you do sole selective tendering you have to do it by some method of contact because it not competitive.
"Who put you on? This speaks to misbehaviour in public life."
Dr Moonilal said the CCTV cameras in the area where court clerk Andrea Bharatt was kidnapped on January 29, were not working.
He said, "They were few that worked and the police were able to get footage. But do you know that the few that worked were not fully maintained and serviced and the footage was what you called dull, distorted and useless, like the PNM indeed."