Merchants Can Deposit Old $100 up to January 3
December 26, 2019

3 minutes read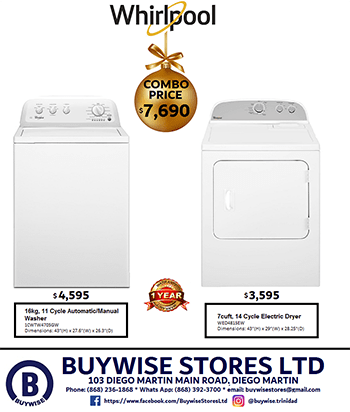 MERCAHNTS and organisations will now have until January 2 and 3 to deposits their old $100 bills in commercial banks.
This according to a release from the Central Bank on Tuesday.
The Central Bank stated, "In order to facilitate efficient and secure transfer of deposits by merchants/organisations who may collect $100 cotton notes on December 31, 2019, commercial banks will be allowed to accept deposits of these notes from merchants/organizations on January 2 and 3, 2020 for redemption at the Central Bank." 
But merchants must be in contact with their respective banks before December 31, to ensure that the bank is prepared to accept the cash and make the deposit to the Central Bank.
These merchants are still subject to the Source of Funds and other requirements as originally stated.
For people who maybe hospitalised or out of the country, the Central Bank has also made provisions.
It stated: "Individuals who are hospitalised, incapacitated, out of the country, or unable for legal or other demonstrably serious reasons to deposit or exchange the $100 cotton notes should come to the Central Bank with valid identification, proof of address and source of funds, and documentary evidence of inability to convert by December 31, 2019.
"Persons will be required to sign a form containing a statutory declaration verifying the information provided and attesting that they are aware that they can be prosecuted if they knowingly provide misinformation in order to mislead the Central Bank.
"Please note that all information provided will be subject to verification and follow up by the law enforcement agencies."
The old cotton-based $100 notes will be demonetized from January 1, 2020 and be replaced by the new polymer-based $100 bill.
List of When Businesses Will Stop Accepting old TT$100 Bills