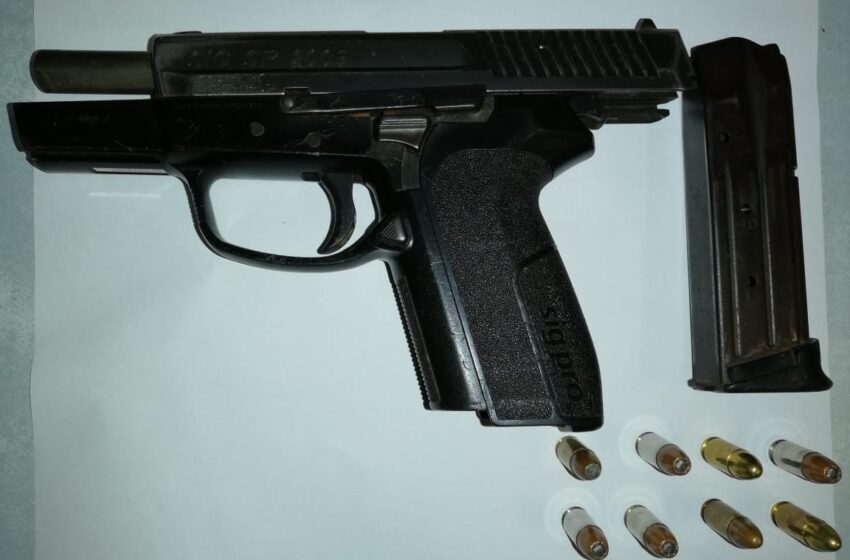 Man Arrested After Seen With Assault Rife on Social Media
December 31, 2020

2 minutes read
POLICE have arrested a man following the surfacing of a video on social media on Wednesday in which a man was seen brandishing what appeared to be an assault rifle. The arrest was made the same day.
Police reported that he is presently assisting Eastern Division detectives with their investigations into the seizure of a firearm and a quantity of ammunition.

Detectives allegedly found one Sig Sauer SP 2009 pistol with eight rounds of 9mm ammunition after being alerted to the video.
An intelligence-led exercise was immediately initiated by officers of the Eastern Division Special Operations Unit (EDSOU) who proceeded to Fishing Pond, Sangre Grande, where at around 8.30 pm, they intercepted a green Honda Civic motor vehicle with the suspect.

Police officers searched the man and allegedly found the firearm and ammunition. He was immediately arrested in connection with the find and taken into custody pending further investigations. PC Samuel is continuing enquires.