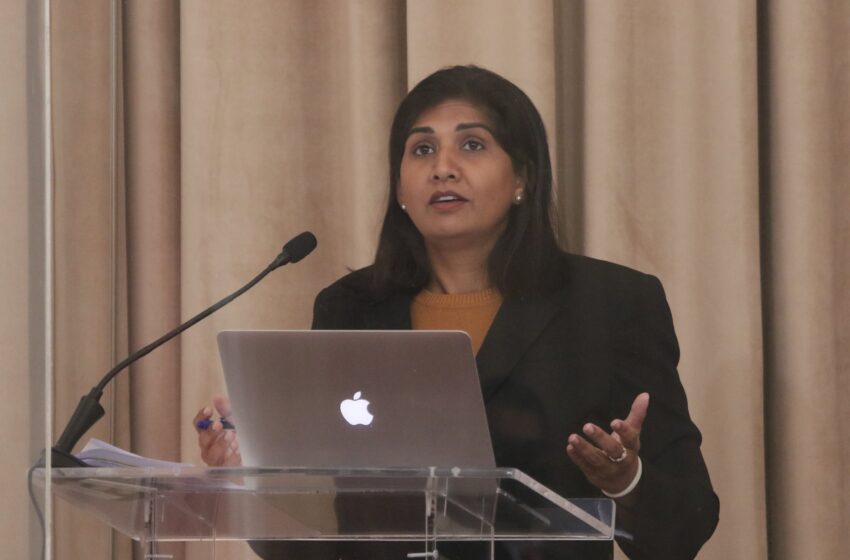 Opposition Senator Jayanti Lutchmedial. Photo: T&T Parliament
Lutchmedial Will Not Remain Silent
As Cummings Appeals High Court Dismissal of Injunction
June 22, 2022

9 minutes read
By Sue-Ann Wayow
GOVERNMENT minister Foster Cummings has served Opposition Senator Jayanti Lutchmedial with a Notice of Appeal in order to silence her on statements made about him.
Lutchmedial was speaking at an Opposition press conference just before midday on Wednesday when the notice was received.
She said, "While I was sitting here, many of you would have seen me on my phone. I was just served with a Notice of Appeal that he (Cummings) is going to the Court of Appeal and try to continue his campaign to silence me so that I will not speak about matters relating to him."
Lutchmedial added, "In the eyes of the PNM and the Cabinet led by Dr Keith Rowley, it appears as though nobody must expose issues affecting this country."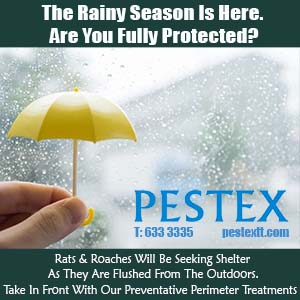 The senator also said she will leave legal matters in the hands of her attorney Anand Ramlogan, SC, and she remains unaffected by such notices.
She then proceeded to talk about Cummings and his plagiarism matter at The University of the West Indies (UWI).
---
Paid advertisement
---
Lutchmedial said she spoke with persons involved with UWI at the time and there were two instances that raised red flags about Cummings. One was no citation provided for a course in a Public Administration course and no references were provided in the bibliography either.
"The lecturer in that particular course raised the matter and another member of the faculty came forward and said well this also occurred in my course… In that case, I think there was a reference in the bibliography but it had not been properly cited and footnoted," she said.
She said while some may not understand the importance of citation, it boiled down to dishonesty.
Lutchmedial said, "I really do feel that as a minister responsible for youth development in the country that the minister ought to be a little bit more responsible in his statements. I don't think that the right message to be sending to the youths of this country is that when you are caught or that when you are exposed in some sort of academic dishonesty that you must now try to deflect blame… it is almost as if he is making it sound as if some particular lecturer had an issue with him."
The senator said she wanted to find out if Prime Minister Dr Keith Rowley was not at all concerned about the people not just in his party but also in his Government.
The Opposition had also called on Cummings to provide the facts on the allegations of plagiarism.
Cummings in a statement did not admit to plagiarism, but said there was an "oversight".
Continuing on the issue of crime, Lutchmedial said she had correspondence from the home office in the United Kingdom which could not be shared with the local media.
A Sunday Guardian report noted that Calvin Greenidge was scared for his life because he told police about a link between a gang leader and a government minister. He is in the United Kingdom, scared to return to Trinidad.
She said she could not disclose the details due to sensitivity and confidentiality but that the individual was afraid to return to Trinidad and Tobago due to threats on his life.
Lutchmedial said, "I was most troubled when I received this correspondence and I looked at it."
Raising the article, she asked Acting Commissioner of Police McDonald Jacob if any intervention was made to contact Greenidge and the reports that he said were made to the police.
Relating that back to the Special Branch report on Cummings, she said the police were more concerned with how a Special Branch report was leaked instead of the contents of the report.
In the UK correspondence, the same person named in that Special Branch report was named as a gang leader in the correspondence and has ties to a government minister.
Luctchmedial first raised the issue of Cummings on May 5, when she produced a Trinidad and Tobago Police Service (TTPS) Special Branch report alleging that Cummings who is the Minister of Youth Development and National Service and the Member of Parliament for La Horquetta/Talparo was involved in compromising deals as a businessman and even with a reputed drug dealer.
Cummings had threatened legal action with a pre-action protocol letter issued to Lutchmedial dated May 11 issued by law firm Hove and Associates.
One month later, Justice Nadia Kangaloo ruled that Cummings's application for an injunction has failed to convince the court that Lutchmedial needed to be restrained based on lack of substantial evidence. He has since appealed that decision.