Local Government Elections: UNC 7, PNM 7
December 3, 2019

3 minutes read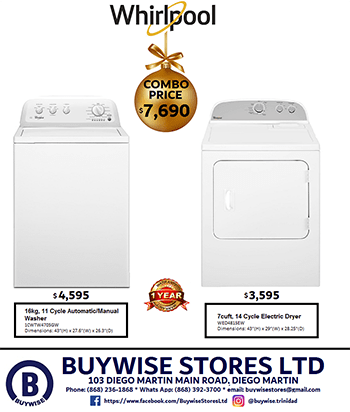 THE United National Congress has made inroads in Monday's Local Government Elections taking control of the Sangre Grande Regional Corporation and winning three districts it did not have in the San Fernando City Corporation.
The results mean that the ruling People's National Movement (PNM) and UNC each control seven of the 14 regional corporations in Trinidad. Previously the PNM controlled eight.
———————–
In San Fernando, where the PNM previously held all nine electoral districts, the UNC has claimed victory in three seats – Les Effort West/La Romaine (Rishi Balramsingh), Marabella West (Kern Ramdhin) and Marabella West/Vistabella (Marcus Girdharie).
The UNC also made inroads in Chaguanas, Sangre Grande and San Juan/Laventille corporations winning districts it did not previously hold.
In Sangre Grande, the UNC gained an extra seat winning in five districts – Cumuto/Tamana, Manzanilla/Fishing Pond, Sangre Grande North West, Sangre Grande South and Vega De Oropouche.
——————
UNC Leader Kamla Persad-Bissessar told party supporters in Couva on Monday night that the UNC was asking for recounts in seven seats.
She said out of the 139 districts, the UNC won 68 seats (and the PNM 71).
PNM leader and Prime Minister Dr Keith Rowley speaking at Balisier House in Port-of-Spain said his government was running the country in difficult times and that was always a challenge. "We pretty much held our ground," he said.
—————-
In a release early on Tuesday issued by its Public Relations Officer Laurel Lezama-Lee Sing, the PNM claimed victory saying it secured 74 seats to the UNC's 65.
It stated, "The PNM invites all of our citizens to move forward with us in the interest of our beloved country."
PNM
Port-of-Spain,
San Fernando,
Arima,
Point Fortin,
Diego Martin,
San Juan/Laventille; and
Tunapuna/Piarco
UNC
Chaguanas,
Couva/Tabaquite/Talparo,
Mayaro/Rio Claro,
Penal/Debe,
Princes Town,
Siparia; and
Sangre Grande